Nicole Browning, Asst. Arts & Life Editor

March 13, 2017
Nearly 800 Northern Kentucky fans packed the Student Union Ballroom Sunday to join the men's basketball team to celebrate the Horizon League championship and to discover who the Norse would play this week in the NCAA tournament. According to Bryan McEldowney, assistant athletic director for comm...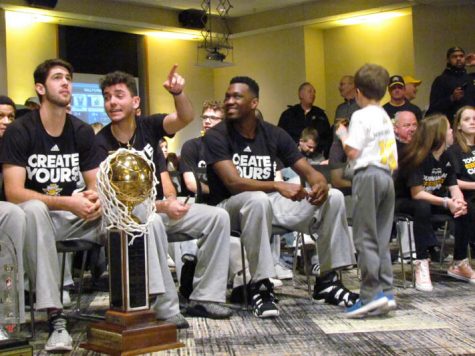 Christopher Decker, Sports Editor

March 12, 2017
In the last five years a 15-seed has beaten a 2-seed four times in the NCAA Tournament. The NKU Norse will have a chance to be the fifth team to do that this year.  After winning the Horizon League tournament on Tuesday, the NKU men's basketball team have earned the right to play the University of...