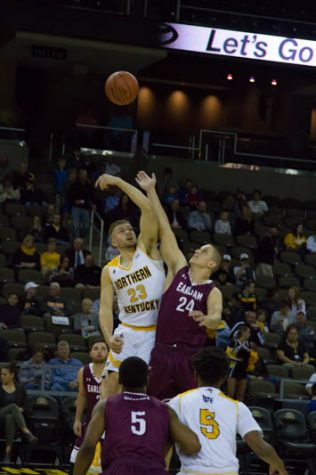 Austin Elmore, Reporter

November 12, 2016
 The NKU men's basketball team began their 2016-2017 season on Friday night with a 96-56 victory over Earlham. The Norse were led by redshirt sophomore Jeff Garrett, who recorded a double-double on 12 points, and 14 rebounds. "Coach said during the game, don't worry about the scoreboard. Wo...
Follow us on Instagram!
Email Updates
Enter your email address below to receive our daily email updates.