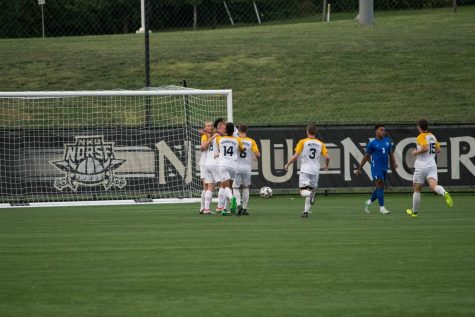 Christopher Decker, Managing Editor

September 25, 2017
The Northern Kentucky men's soccer team extended their winning streak to two games after they defeated the Memphis Tigers 2-0 at the NKU Soccer Stadium. "They are working so hard for each other and they are so disciplined in our defensive shape," head coach Stu Riddle said. "We are always going to create ...
Follow us on Instagram!
Email Updates
Enter your email address below to receive our daily email updates.