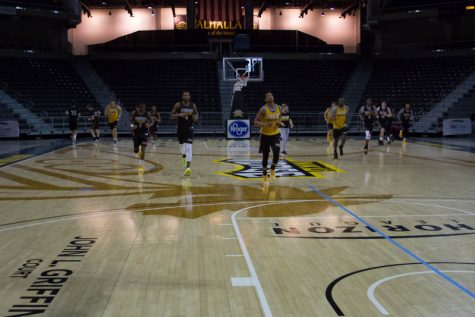 Christopher Decker, Sports Editor

March 17, 2017
Monday evening during the daily showing of Pardon the Interruption, one of ESPN's most popular talk shows, hosts Tony Kornheiser and Michael Wilbon were discussing John Calipari's comments about the University of Kentucky's seeding in the NCAA Tournament. At the beginning of the conversation, Wilbon uttered t...
Follow us on Instagram!
Email Updates
Enter your email address below to receive our daily email updates.