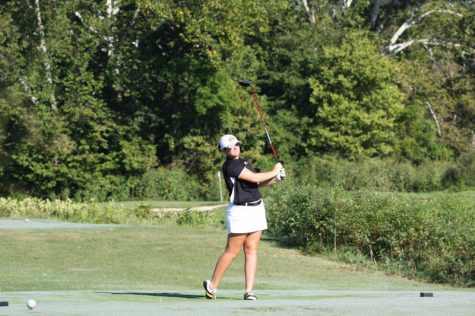 Christopher Decker, Sports Editor

April 26, 2017
After leading through 15 holes on the final day, the NKU Norse women's golf team settled for third place in the Horizon League tournament with a three day score of 935. They fell to eventual winner Cleveland State by seven strokes and were just four strokes behind second place Youngstown State. ...
Follow us on Instagram!
Email Updates
Enter your email address below to receive our daily email updates.