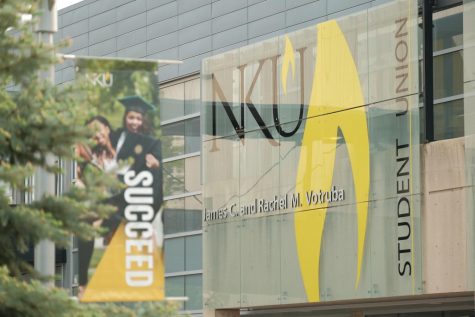 Natalie Hamren, Editor-in-Chief

June 11, 2020
Thursday afternoon, President Ashish Vaidya announced in a campus-wide video that NKU is not rescinding an incoming first-year student's admission offer after they "explicitly stated racial superiority" on a social media post.  "In the midst of such a painful and troubling time in our nation's history, a...
Follow us on Instagram!
Email Updates
Enter your email address below to receive our daily email updates.