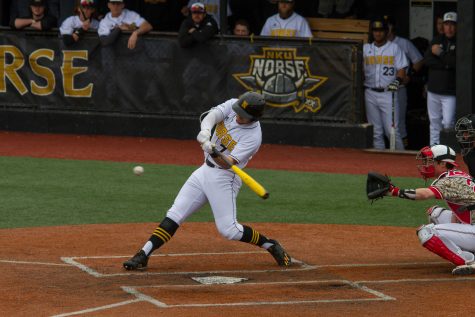 Christopher Decker, Sports Editor

April 1, 2017
The NKU baseball team hit five homeruns on Friday afternoon to propel the Norse to a 15-8 victory over Youngstown State. The Norse improve to 4-0 in Horizon League play and 9-15 overall, while the Penguins fall to 5-17 overall and 2-5 in Horizon League play. TJ Alas hit two homeruns in this game, inc...
Follow us on Instagram!
Email Updates
Enter your email address below to receive our daily email updates.