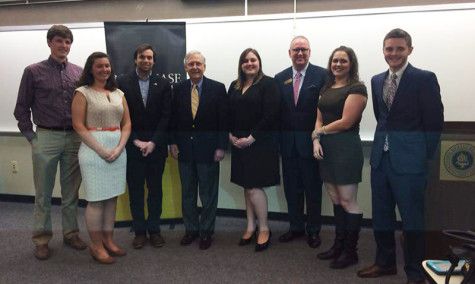 Leonard Ivey, Contributor

March 25, 2016
Sen. Mitch McConnell addressed his controversial move to delay the next Supreme Court nomination and also weighed in on the national opioid epidemic when he visited NKU's campus on March 24 to speak with the NKU Chase Federalist Society.With the passing of Justice Scalia, the Supreme Court has only ...
Follow us on Instagram!
Email Updates
Enter your email address below to receive our daily email updates.