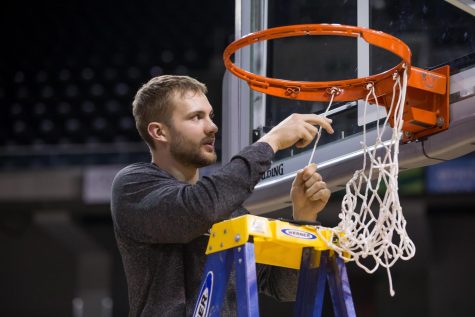 Christopher Decker, Managing Editor

February 26, 2018
After a steak dinner and a joyful bus ride home, the Northern Kentucky University men's basketball team cut down the nets in BB&T Arena after clinching the Horizon League regular season title in a 75-56 win against IUPUI. The victory topped off a season that saw the Norse collect 22 wins, 15 o...
Follow us on Instagram!
Email Updates
Enter your email address below to receive our daily email updates.