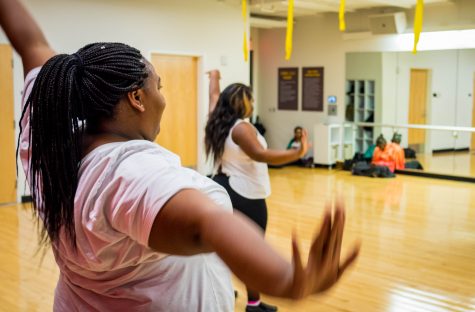 Cole Grecco, News Editor

January 30, 2017
The Northern Stars Dance Team meets up at studio three in the Campus Rec Center Monday night for practice. The dancers look at their reflections in the mirror that covers the wall as they go over new dance steps. Xala Sledge, founder of the eight-member team, walks in a few minutes late and watches the practice ...
Follow us on Instagram!
This error message is only visible to WordPress admins
Warning: The account for northernermedia needs to be reconnected.
Due to Instagram platform changes on March 2, 2020, this Instagram account needs to be reconnected to allow the feed to continue updating. Reconnect on plugin Settings page
Email Updates
Enter your email address below to receive our daily email updates.