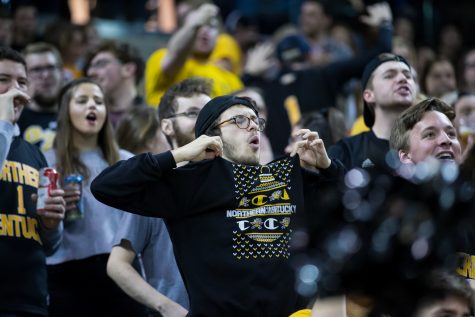 Josh Kelly, Arts & Life Editor

February 3, 2019
Homecoming week is a time that allows NKU to celebrate what it means to be a Norse. Kim Vance, director of fraternity and sorority life, recalled that during her undergraduate years, homecoming used to be celebrated during soccer season. Since then, NKU has changed a lot over the years. Back then,...
Follow us on Instagram!
Email Updates
Enter your email address below to receive our daily email updates.