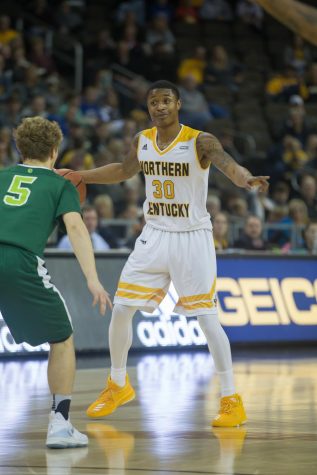 Christopher Decker, Managing Editor

November 20, 2017
After leading the Norse to the Island of the Bahamas Showcase final, Lavone Holland II was named Horizon League Player of the Week Monday afternoon. Over the weekend, Holland averaged 16.3 points per game (ppg), five assists per game and nearly two steals per game. Holland shot 50 percent from the ...
Follow us on Instagram!
Email Updates
Enter your email address below to receive our daily email updates.