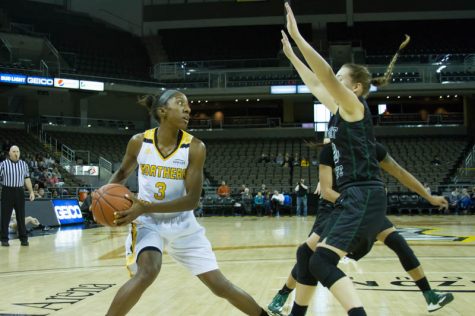 Christopher Decker, Sports Editor

March 3, 2017
The NKU women's basketball team fell to UIC 72-60 in the first round of the Horizon League tournament at Joe Louis Arena. The Norse end their season at 9-22, while UIC will advance to face Wright State tomorrow in the second round of the tournament. After being down 33-26 at halftime, the Norse gav...
Follow us on Instagram!
Email Updates
Enter your email address below to receive our daily email updates.