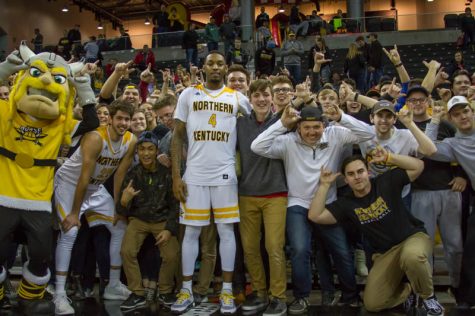 Christopher Decker, Sports Editor

March 24, 2017
A rise in success by the NKU men's basketball team has led to an increase in fan participation in BB&T Arena. Average attendance at men's basketball games has risen considerably this season, thanks to a 24-11 season by the Norse. Average announced attendance at a men's basketball game this...
Follow us on Instagram!
Email Updates
Enter your email address below to receive our daily email updates.