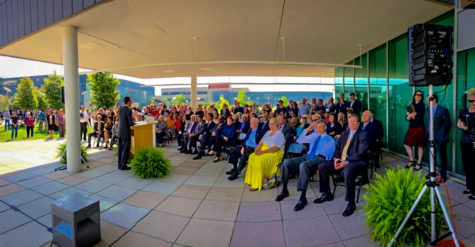 Hannah Hagedorn, Contributor

September 8, 2016
A long, steel, bright yellow beam sat before the NKU campus community. Signatures from students, faculty and staff were scribbled over the yellow paint before the beam was lifted atop the structure that will be the Health Innovation Center. The campus community came out on Thursday to celebrate the NKU Health Inno...
Follow us on Instagram!
This error message is only visible to WordPress admins
Warning: The account for northernermedia needs to be reconnected.
Due to Instagram platform changes on March 2, 2020, this Instagram account needs to be reconnected to allow the feed to continue updating. Reconnect on plugin Settings page
Email Updates
Enter your email address below to receive our daily email updates.