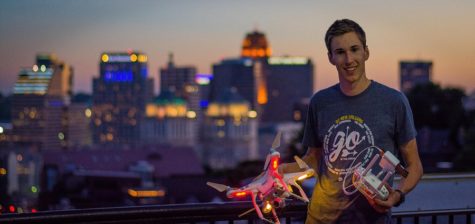 Cole Grecco, Asst. Arts & Life Editor

September 22, 2016
When Noah Vaniglia took his DJI Phantom 3 Professional drone up over NKU last fall he was immediately approached by students and asked a flurry of questions about what he was doing and what exactly was he flying. Dan Nadler, VP of student affairs, said there is not a campus policy on drone usage. "Th...
Follow us on Instagram!
Email Updates
Enter your email address below to receive our daily email updates.