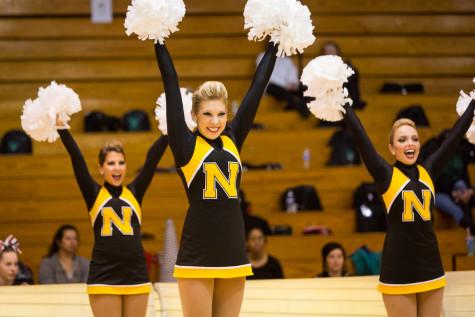 Lizzie Kibler, Assistant Arts and Life Editor

January 13, 2015
Cheers and applause filled the gym in Regent's Hall on Monday night. Crowds of people sat in the stands with the occasional spectator jumping to their feet. Cheer and dance teams from several different middle schools and grade schools attended the fundraiser for the Northern Kentucky University's own cheer...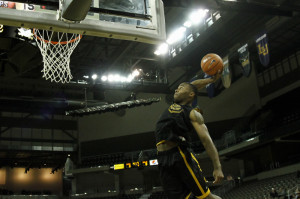 Evan Merrill, Staff Writer

October 17, 2013
Basketball season has officially started with NKU's annual "Black N Gold Madness," the first open practice for the men's and women's basketball teams. The night started off with the men's and women's basketball team's introduction where they came out doing dance routines, followed...