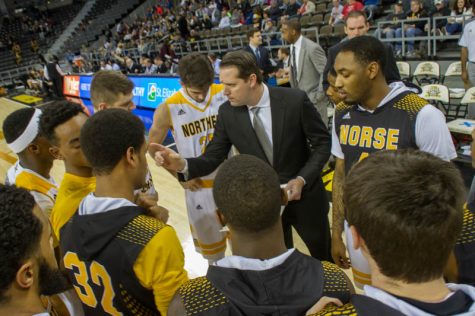 Christopher Decker, Managing Editor

June 15, 2017
NKU men's basketball coach John Brannen and the athletic department have reached an agreement to keep Brannen in Highland Heights for the foreseeable future. Brannen signed a four year contract extension Thursday that keep him as the head coach of the Norse through the 2020-2021 season.  The contract will al...
Follow us on Instagram!
Email Updates
Enter your email address below to receive our daily email updates.