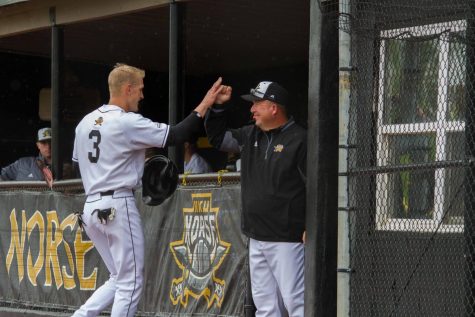 Christopher Decker, Sports Editor

May 14, 2017
The NKU baseball team swept a doubleheader with Youngstown State Saturday afternoon, finishing the weekend with a 4-0 record and improving to 14-13 in Horizon League play. The Penguins drop to 9-19 in conference play and sit in seventh place in the league standings. The Norse would be the three see...
Follow us on Instagram!
Email Updates
Enter your email address below to receive our daily email updates.