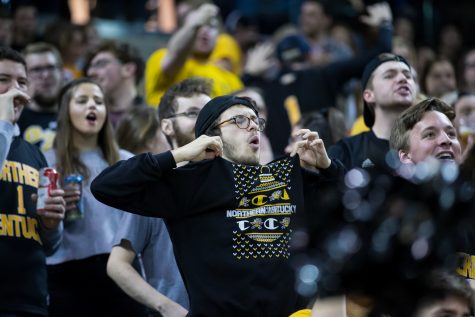 Josh Kelly, Arts & Life Editor

February 3, 2019
Homecoming week is a time that allows NKU to celebrate what it means to be a Norse. Kim Vance, director of fraternity and sorority life, recalled that during her undergraduate years, homecoming used to be celebrated during soccer season. Since then, NKU has changed a lot over the years. Back then,...
Follow us on Instagram!
This error message is only visible to WordPress admins
Warning: The account for northernermedia needs to be reconnected.
Due to Instagram platform changes on March 2, 2020, this Instagram account needs to be reconnected to allow the feed to continue updating. Reconnect on plugin Settings page
Email Updates
Enter your email address below to receive our daily email updates.