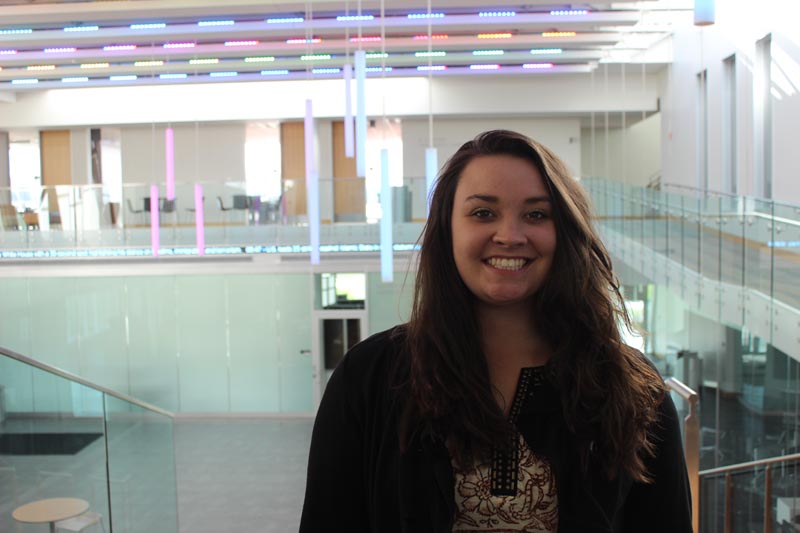 Ashley Hempfling is a part of our business team for The Northerner. She is currently completing her
senior year here at Northern Kentucky University. Her major is electronic media and broadcasting and
her minor is journalism. Ashley found a passion for the business side of things once she had taken a
course titled Media Sales, Advertising and Promotions. She loves the challenge of seeking potential
clients and spreading awareness of our student run newspaper. Her communication skills, time
management and patience will allow her to excel at what she does. Ashley is a go getter and truly hashat
it takes to be successful in media sales.
Aside from The Northerner, she is interning with Hamilton Digital, Cincinnati's Xerox Distributor, this fall.
Her role there, as a Sales Intern, overlaps with her duties here at the school paper. She is to maintain
current relationships, make cold calls to prospects, set appointments, and come up with a solution that
is best for the client. Her real world experience will help her grow in many ways. Ashley hopes to build
her skill set along the way to one day sell commercial air time for a TV or radio station.
Ashley Hempfling, Sales Associate