The Norse men's basketball team was taken down 90-66 Sunday afternoon, as they traveled across the river to the University of Cincinnati hoping to recreate last year's glory.
NKU started strongly with sophomore Keeyan Itejere posting the first points of the game.
Both teams remained even until a three-point shot from Viktor Lakhin gave UC the lead for the first time.
UC, hungry for revenge, maintained the lead for the remainder of the game.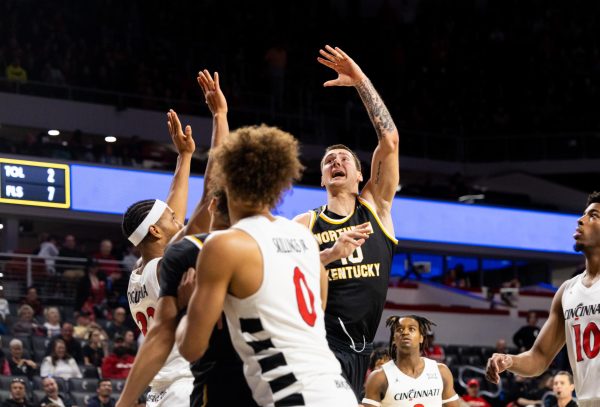 Fifth Third Arena held 10,000 fans for the derby game and many NKU fans made the 10-mile trip to support their Norse.
NKU would only trail the Bearcats by 4 following the final media timeout of the first half. However, UC would dominate the final portion of the half with important rebounds on both sides of the court, and the first half ended with UC leading 45-31.
The Bearcats began the second half as they intended to go on, dominating physical contests for the ball and in 3-point shooting.
Dan Skillings Jr. led scoring for UC with 25 points while senior Marques Warrick led the Norse with 19 points.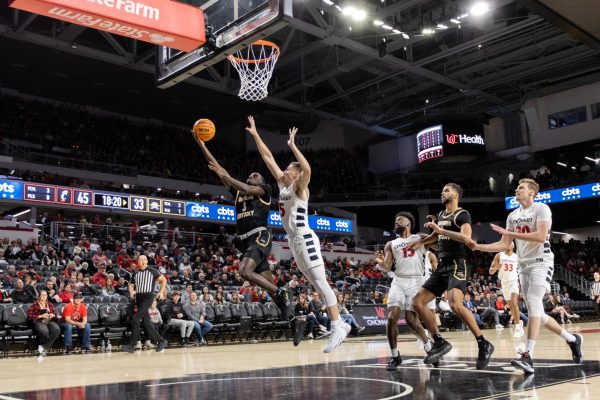 The loss takes NKU's record to 1-3 this season, with earlier losses to Middle Tennessee and Washington on the road.
The Norse will be set to take on Texas A&M Corpus Christi this Wednesday at 6 p.m. in Truist Arena.