The Green Bandana Project is an anti-suicide initiative that focuses on advocating for students' mental health through college peers.
The project was started in 2014 by Dr. Betsy Gerbec at the University of Wisconsin-River Falls following the loss of her son Daniel to suicide in 2012, whilst he was a senior in college.
The project today seeks to educate college campuses about mental health and suicide prevention methods. Volunteers and students are led through orientation and basic suicide prevention training before they are given a green bandana to wear on their backpacks.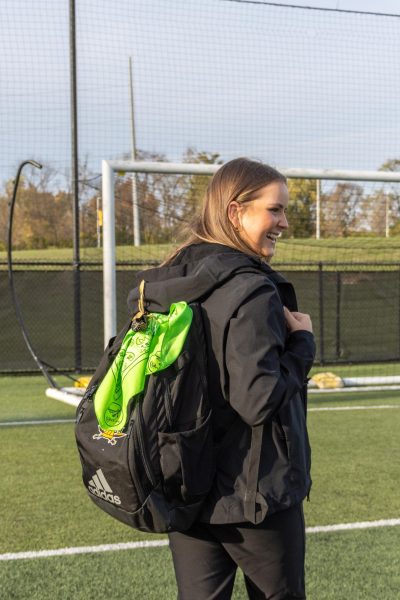 The bandana signifies that this individual is safe to approach whilst in a mental health crisis and can help direct you to the necessary resources.
NKU's Student Athlete Advisory Committee (SAAC) is made up of representatives from each athletic team on campus and meets monthly to advocate for student-athletes and carry out initiatives on behalf of athletics.
Brandon Ponomarew is a senior and captain of the men's tennis team from Ontario, Canada, double majoring in finance and economics.
He is currently one of the longest reigning members of SAAC and last year was one of the elected Horizon League representatives for NKU on the Horizon League SAAC group.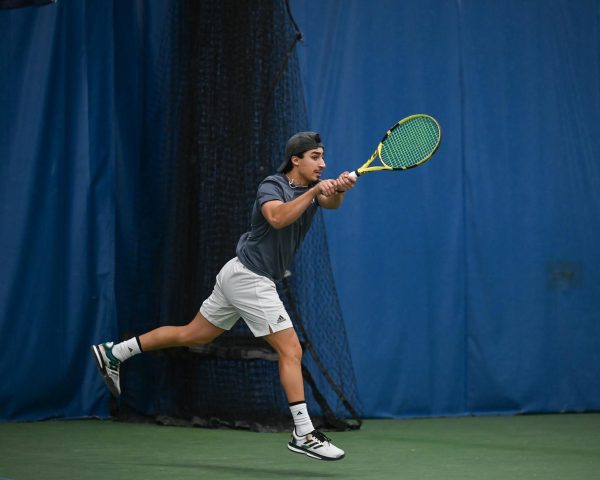 "The Green Bandana Project was an initiative brought by SAAC last year. I first heard about it when Horizon League SAAC launched the mental health grant," said Ponomarew.
The Horizon League created a mental health grant in the spring of 2023, where each Horizon League school was given a grant that they could use toward anything that benefits their school in terms of mental health.
Mariajose Hernandez is a junior on the women's tennis team from Guatemala and is majoring in marketing.
She transferred to NKU her sophomore year and was asked to represent her team on SAAC. Following her work last year with diversity and inclusion on campus, she was chosen as one of this year's Horizon League SAAC representatives and serves as the committee's secretary.
SAAC was presented with the Horizon League mental health grant in the spring and following multiple discussions, the Green Bandana Project was suggested.
"It is okay to not be okay. As a student-athlete it is so important to have people you can rely on, as the suicide rate is high," said Hernandez.
In a 2022 NCAA survey, 30% of female student-athletes and 25% of male student-athletes reported having anxiety. Furthermore, they found only 10% of these athletes would go on to seek help.
Ponomarew and Hernandez are examples of two highly successful student-athletes within the NKU community, yet they both have very personal experiences with mental health.
"It is very important for me that my friends and anyone around me knows that they can come and talk to me, that you aren't alone, and I've been through it and I'm okay," said Hernandez.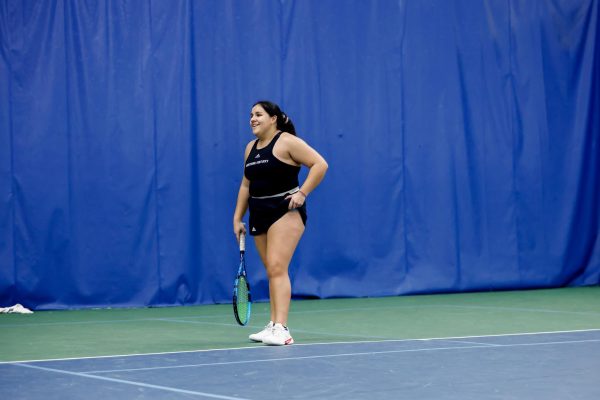 Ponomarew is a huge advocate for male mental health, taking care of oneself and being able to talk about one's feelings, no matter how big or small they may seem. 
"My dad committed suicide before I came to NKU, and that kind of sparked my drive to get involved with mental health," said Ponomarew.
Hernandez and Ponomarew hope that the Green Bandana Project will help student-athletes get educated on the topics of mental health, as well as help one another and the surrounding NKU community.
Academic athletic advisor Madison Garrott also works as a faculty advisor to SAAC.
"I have helped get the ball running, collected the materials needed like the bandanas and administered the training to SAAC," said Garrott. 
The first training sessions were administered last month at the October SAAC meeting, and members were given green bandanas.
The hope is that with a few more training sessions the project can be rolled out to campus by the end of the semester.
"We're trying to be advocates for our school and anyone who is struggling, so that if they see someone with a green bandana they know that we have resources for them," said Hernandez. 
Future collaborations are already in the works, with Ponomarew hoping to use his connections with certain fraternities and SGA to get as many organizations on campus as possible involved with the Green Bandana Project.
If you or anyone you know is struggling please do not feel alone.
Counseling services offers free sessions, and appointments can be made by calling (859) 572-5650.
If you are facing a mental health emergency outside of school hours please call (859) 572-7777 and you will be put through to the NKU Police Department.
For more information about the Green Bandana Project, please visit their website at https://www.thebandanaproj.org/.