The Norse secured their first win on Tuesday night's game against the DePauw Tigers. With an exciting tailgate hosted by NKU before the match up, Truist Arena was filled with students excited to show their support.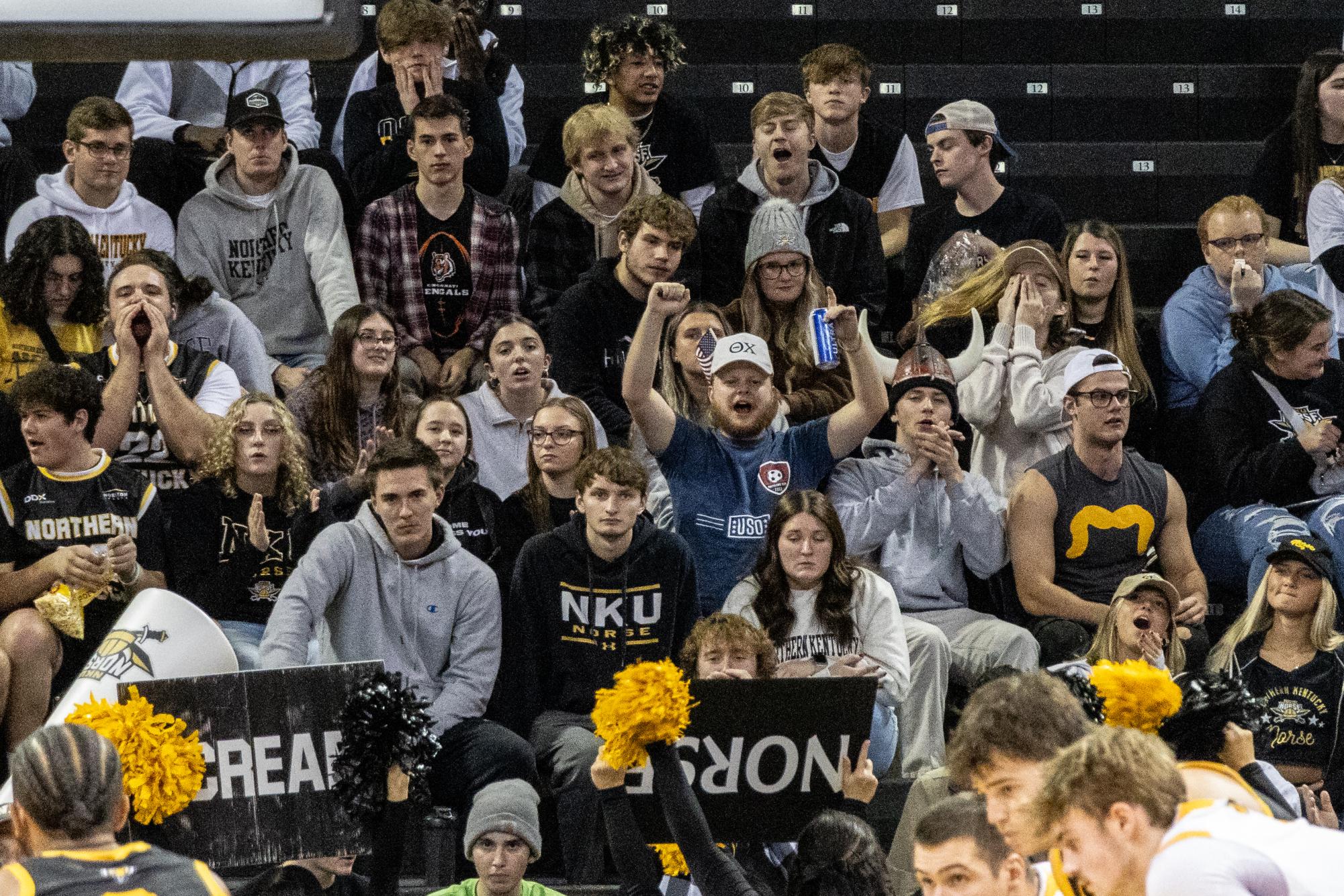 This game was special for many reasons, one of those being the unveiling of the 2023 men's basketball Horizon League championship banner. The unveiling was memorable for fans of the Norse as a spotlight shone on the new banner in Truist. The banner represents the legacy of men's basketball at NKU.
Along with the legacy of the 2022-23 season, senior Marques Warrick moved up in the ranking for all time scorer to eighth. Warrick has an impressive career at NKU and being the 2023 Horizon League Tournament MVP.
The starting line up for the Norse has remained consistent, with Michael Bradley, Marques Warrick, Sam Vinson, Trey Robinson and Keeyan Iterjere beginning the game.
With NKU having the first possession, Warrick hit a three-point shot, setting the tone for the game.
"We came into this game with our whole focus being that we wanted to play faster in transition and have an opportunity to get out and really run," said Head Coach Darrin Horn after the win. With the fast tempo match, the Norse executed their offense leaving fans on their feet.
By the end of the first half, the Norse were up 42-29. Sam Vinson led the team with 13 points in the first half, nine of those points coming from three-point shots. "It starts with Michael, pushing in transition and getting us open looks. It was a lot of fun. All week leading up to this game we have been working on my shots," Vinson said.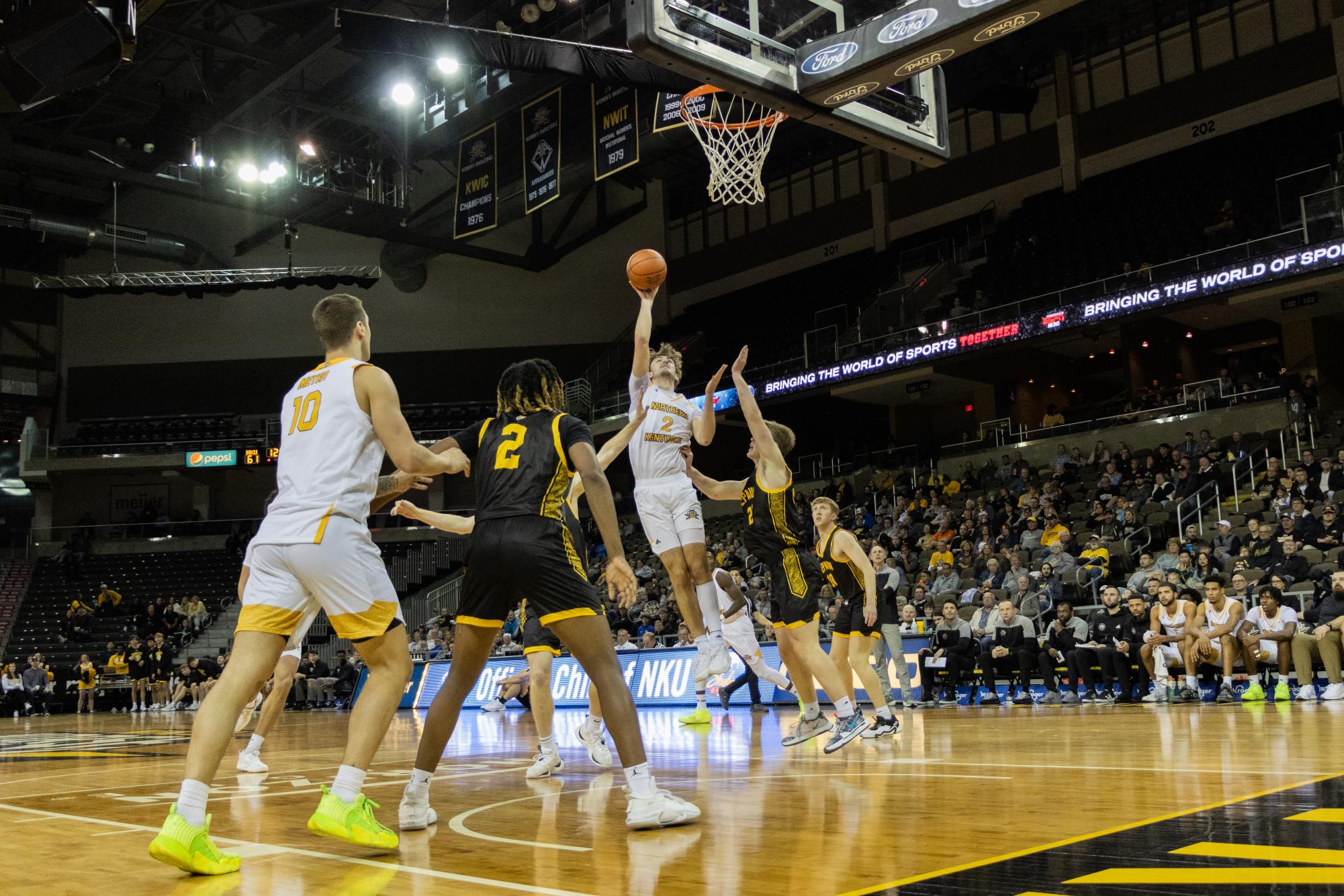 Bradley, a transfer student, contributed seven assists during the game. The starting point guard played a grand total of 31 minutes and was a key player for the Norse, keeping the fast tempo a priority. Bradley talked about his first few games as a Norse, saying, "My teammates have made it really easy for me. We want to play fast and I feel that it is a perfect fit for us."
The final score of the match was 85-68. Offensively, the dynamic duo of Warrick and Vinson contributed 21 points each. Defensively, Itejere had eight rebounds and three blocks. Following Itejere was Cade Meyer, contributing 12 points and four rebounds.
The next game for the NKU men's basketball team is on the road Sunday, Nov. 19 at 2 p.m. against University of Cincinnati.