The NKU Men's Soccer team kept their playoff hopes alive with a decisive 2-0 win over Purdue Fort Wayne yesterday afternoon.
Seniors Andrès Zaffino and Roberto Burlew were celebrated for Senior Day, alongside graduate students Ben Hegge and Sam Robinson.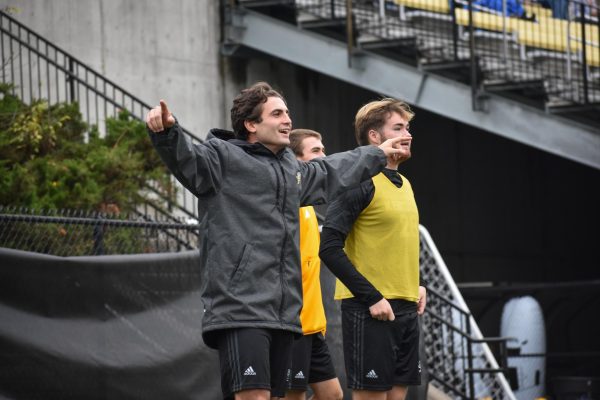 The match was physical with seven yellow cards awarded, three to the Norse and four to the Purdue Fort Wayne Mastodons.
Both teams started the match strongly with positive movement forwards, but no chances were converted until the 14th minute.
The first goal of the match came from freshman Jason Purks, who was assisted by Robinson, and found the back of the net.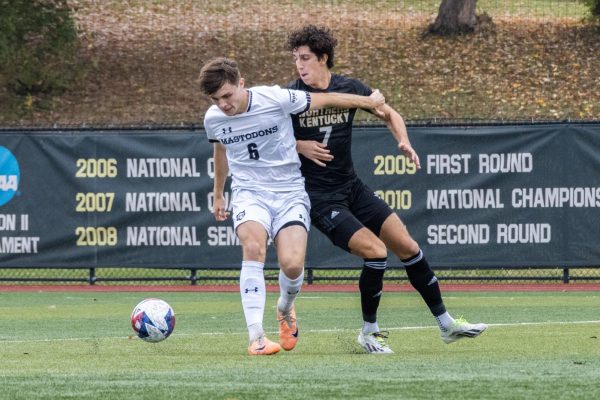 Possession flowed between the two teams for the rest of the first half, with the best chance for the Mastodons coming in the 20th minute when they hit the post.
The first half wasn't without drama as referee Dimitrios Katsimingos was forced to pause the match in the 38th minute. A Mastodon supporter sat on the steps leading to the pitch and was being too vocal with Norse head coach Tom Poitras.
The second half quickly provided the Norse with more scoring opportunities, and junior Simon Knuewe, assisted by Burlew, increased the lead for NKU in the 58th minute. This is his third goal of the season and first since recently returning from an ankle injury.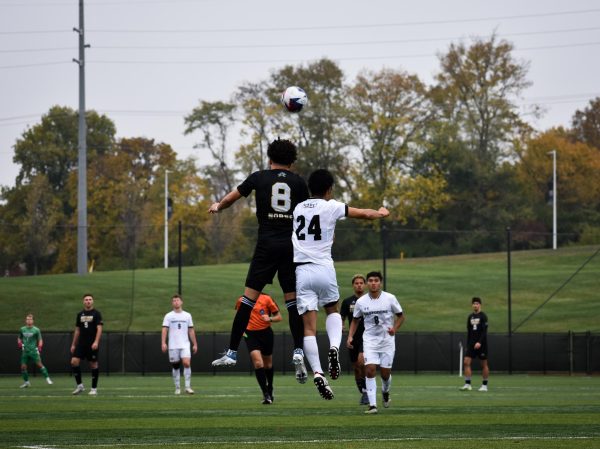 The best opportunity for the Mastodons to regain momentum came in the 60th minute of the second half with a shot off the post.
The Norse quickly regained possession and pressed forward in a counterattack. Robinson's header to take the Norse to three would hit the post and Purks would fail to bury the rebound.
NKU defense would remain strong and allow the Norse to take the victory on Senior Day.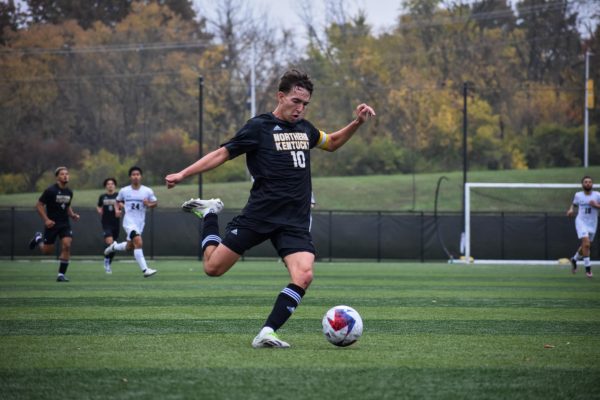 Following their 2-0 defeat over the Mastodons, the Norse move to 7th in the Horizon League on 9 points. 
NKU will hit the road for their season finale, as they take on Wright State in a must win game to stand a chance of making the playoffs for this year's Horizon League Championship. The match will be broadcast on ESPN+ at 2pm.