It's 6:00 am.
An alarm goes off and student-athletes across NKU's campus wake up and rush to make it to morning lift. 
And then practice.
And then classes.
And then homework. 
And then team dinner.
And then a game.
And then more homework. 
Many student-athletes find themselves overwhelmed by the demands that come with being a full-time student and Division I athlete. 
According to an NCAA Student-Athlete Well-Being Study from 2022, the rates of mental exhaustion, anxiety and depression have seen little change since fall of 2020, and remain 1.5 to two times higher than identified before the COVID-19 pandemic.
Along with this, the American College of Sports Medicine indicates that 25% of men who are student-athletes report having mental health issues such as anxiety, but only 10% of them seek care from a medical health professional.
While the stigma that surrounds male mental health in sports remains, more and more are becoming comfortable speaking out about their own stressors, along with finding healthy ways to take a break from them.
Ben Gerl, senior baseball player and organizational leadership major, shares his wide range of obstacles. "Fighting motivation in school is probably one of my biggest challenges regarding mental health." Gerl explained.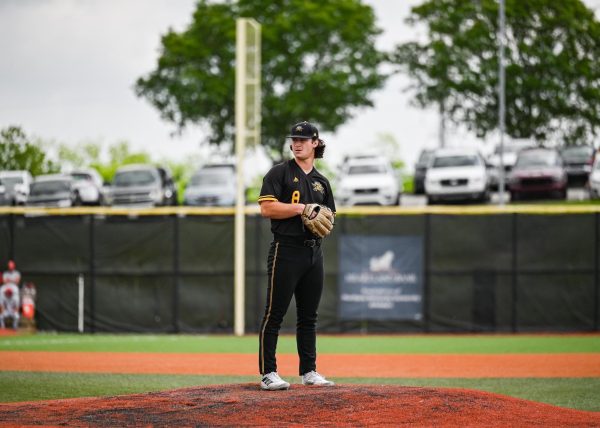 He finds that prioritizing your mental health is often the key to being successful in other aspects of your life, such as your performance on the field. 
"If you're not at your best mentally, you cannot perform your best physically. Simple as that," Gerl said. "If you can control what goes on inside, then you do a better job of not letting the externals affect you."
When asked what he does to combat his struggles with motivation and lack of focus, Gerl explained that listening to music and taking a moment to just breathe often help him. 
He also said he is comfortable going to his teammates or head coach Dizzy Peyton if he needs help or wants to talk about anything at all. 
"Don't be afraid to seek help," said Gerl. "It seems really lonely, but as soon as you find somebody and open up, you'll realize you're not alone."
Similarly, seniors Sam Robinson and Roberto Burlew have their own unique ways of coping with the stress of Division I soccer life. "I separate hobbies away from sports, which I think is a really good thing for me," said Robsinson. "If I only have soccer, then it's like there's no escape."
Robinson and Burlew added that going out and doing activities they enjoy, like golf or sand volleyball with friends, also allows them to relax.
"Just hanging out with my buddies and doing stuff definitely helps me get my mind off any stress or anything that's going on," said Burlew.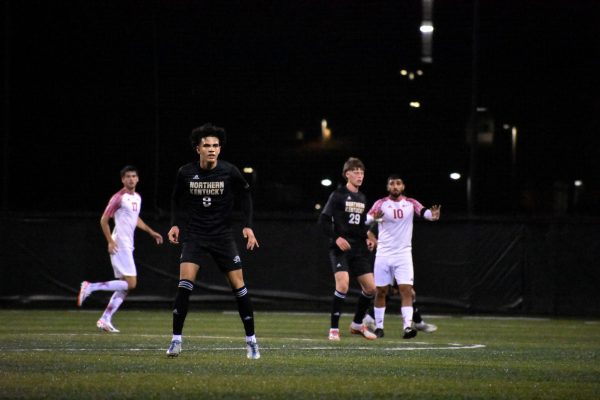 They both describe their team culture and relationship with their coaches and fellow teammates as healthy, and said that they would reach out to their head coach Tom Poitras or athletic trainer Molly Asalon if they wanted to talk or needed help in any way.
"If it were me, I'd probably reach out to a coach first," said Robinson. "It's easier to go to somebody you know and you trust."
NKU offers a variety of resources to support any of its student-athletes, including counseling, academic support and psychological services. If you are a student-athlete who is struggling with your mental health, please know that you are not alone. Reach out to a coach, athletic trainer or another trusted individual if you need support.
Counseling Services is available via telephone, video telehealth, or in person, as appropriate, by appointment only. Please call (859) 572-5650 to schedule an appointment.
In the event of a crisis/urgent matter, a clinician will be available by appointment during regular business hours (8:15a – 4:30p) at (859) 572-5650. For after-hours psychological emergencies, please contact (859) 572-7777 (NKU University Police).
If you are concerned, it is important to us!