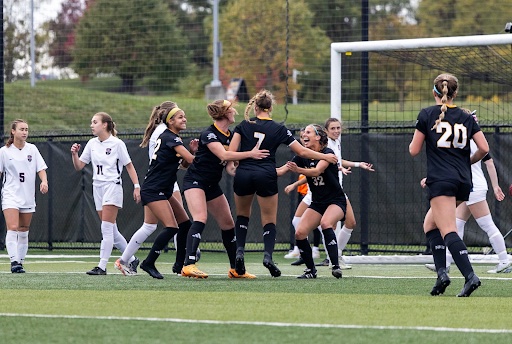 The NKU Women's Soccer team continued their winning streak by defeating the Detroit Mercy Titans 3-1 on Senior Day this Saturday.
 The match proved to be extremely physical with the Titans having the most cards in the league, with 18 yellows and 2 reds so far this season.
 The Norse have been on a dominant streak, winning their last th ree conference games. This match up against the Titans would prove to be an important one, as both teams are tied for sixth place on 12 points and fighting for conference playoff spots.
 The first goal of the match came in the 10th minute from the Titans, but the Norse would be quick to fire back.
 Freshman Natalie Newman scored on the counterattack and equalised for the Norse in the 11th minute of the match.
 The Norse would dominate possession for the majority of the first half and were quick to press and regain possession whenever it was lost.
 Their counterattack once again proved to be strong, and the Norse would take the lead in the 37th minute with a goal from sophomore Shannon Crogan.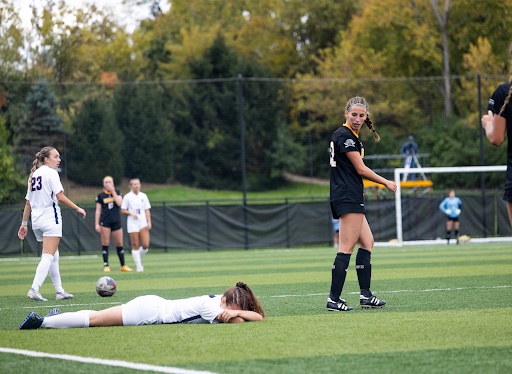 Support for the Norse was strong on Senior Day, and the packed crowd could be heard protesting referee Jim Molnar's yellow card on junior Meghan Carl for a supposed no-contact tackle on a Titan.
 NKU would begin the second half as they intended to go on, with a strong header scored by captain and junior Lydia Self in the 57th minute.
 A second yellow card for junior Maria Wiefering would see her ejected from the game in the 57th minute, and the Norse would be down to 10 for the remaining 30 minutes of the match.
 Strong defence and goalkeeping from senior Mickayla Kowalski would help seal the victory for the Norse.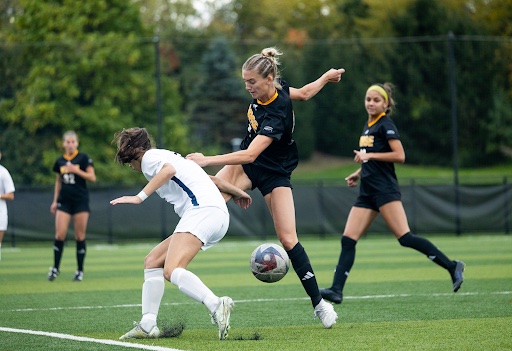 Junior Lilly Yordy provided two assists for NKU, taking her up to seven assists this season and placing her second in the Horizon league as well as 32nd in the NCAA.
 Following their 3-1 defeat of the Titans, the Norse moved up to third place in the conference on 15 points.
 NKU will hit the road and take on Wright State this Wednesday for their season finale. The match will be broadcast on ESPN+ at 7p.m. ET.