The NKU Norse begin their 2023-24 season by introducing some new athletic facilities. Volleyball, golf and soccer will see the addition of a new volleyball court, golf swing simulators and hospitality suite in the soccer stadium.
The addition of such facilities marks the end of a long fundraising effort for the athletic department. College athletics has long relied on donors to make such projects possible.
Senior Associate Athletics Director John Kriebs oversees internal operations and facility management for the department. "We like to have five and 10-year plans,"  Kriebs said regarding fundraising for athletic facilities.
"We have to make the area realize what Northern Kentucky means, as we rely heavily on our supporters," Kriebs said.
The new volleyball court recently made its debut, and its impact can be felt by both the players and supporters.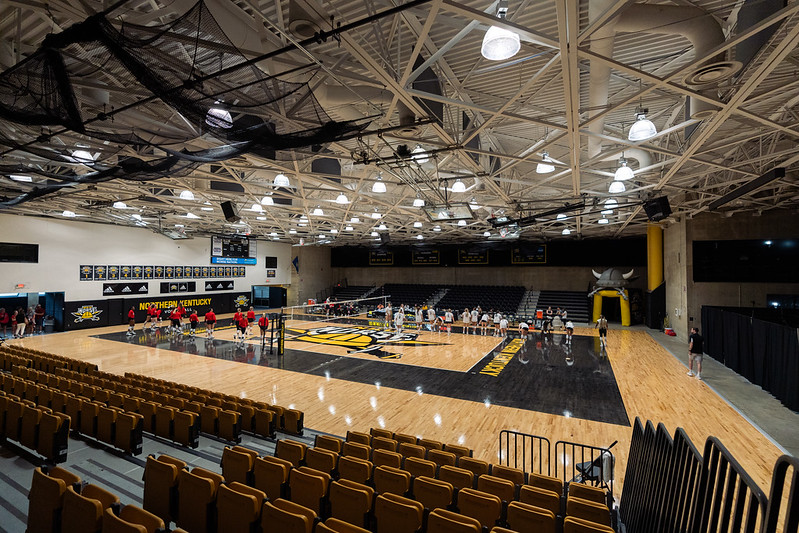 Gigi Griffin is a senior sports business major, volleyball team manager and student athletic facility lead. Her role with facilities is mainly focused on game days with scoring, field management and court cleaning.
"The court was old, people were getting hurt and so the girls don't have the risk of shin splints anymore," Griffin said about the new court.
The volleyball court, located in Regents Hall, is also used by men's basketball to practice when Truist Arena is being used for events.
"We also had these weird double lines on the volleyball court due to the basketball court, and it hindered referees with the lines being confused," Griffin said.
The new volleyball court no longer has these kinds of lines, which should help referees in the future to make their calls, Griffin believes.
The golf simulators are to be completed by October, with the soccer hospitality suite expected to be ready in a couple of weeks.
"Some of the golf simulators were donated, and the other funding was already in place before last year," said Kriebs.
The athletic department can now turn its attention to fundraising for future projects, which include flood lights for both baseball and softball as well as a new tennis complex.
Jorge Rodríguez Agudo played tennis at NKU from 2017-23, completing an undergraduate degree in business administration as well as a Master's degree in business informatics with a focus in data analytics.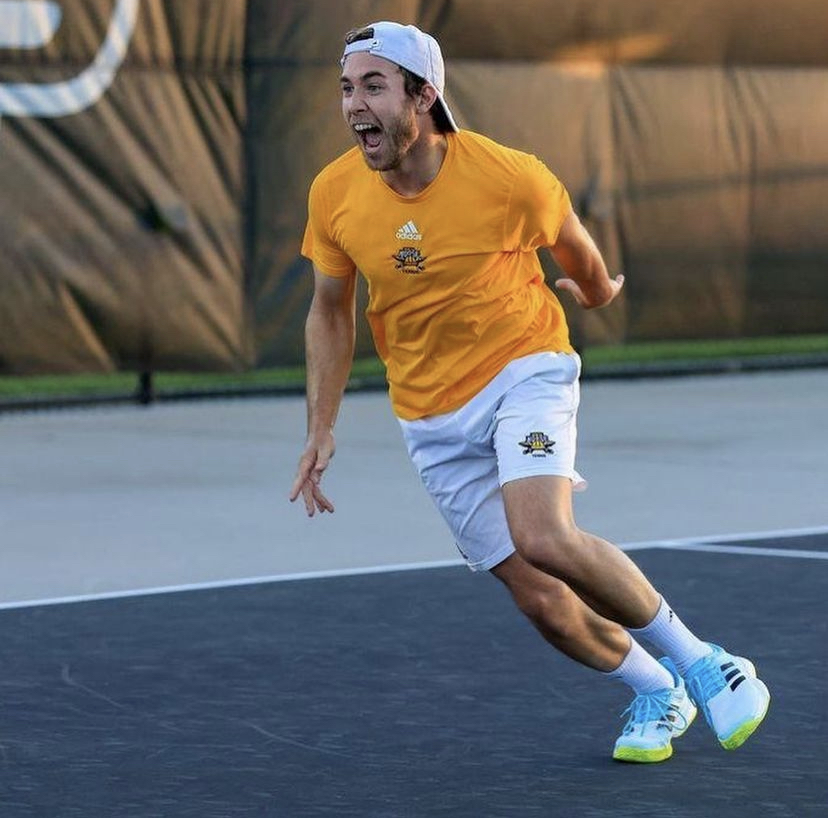 During his graduate year, Rodríguez tripped over a crack in the NKU tennis courts, injuring himself. The team has official practice at the Five Seasons Family Sports Club in Crestview,  and can use the on-campus tennis courts at their own risk.
The courts have many cracks, and safety concerns have been raised over the last few years. "I understood the risk of training on those courts, and what happened was an accident," said Rodríguez.
Rodríguez is grateful despite his injury, as he understands the financial situation NKU currently faces. "NKU has made a huge effort to keep every athletic team alive, I have friends from back home that had their teams cut due to COVID-19," said Rodríguez, who is from Spain.
He hopes that one day a tennis complex will be built and that donors can be found to contribute towards this facility.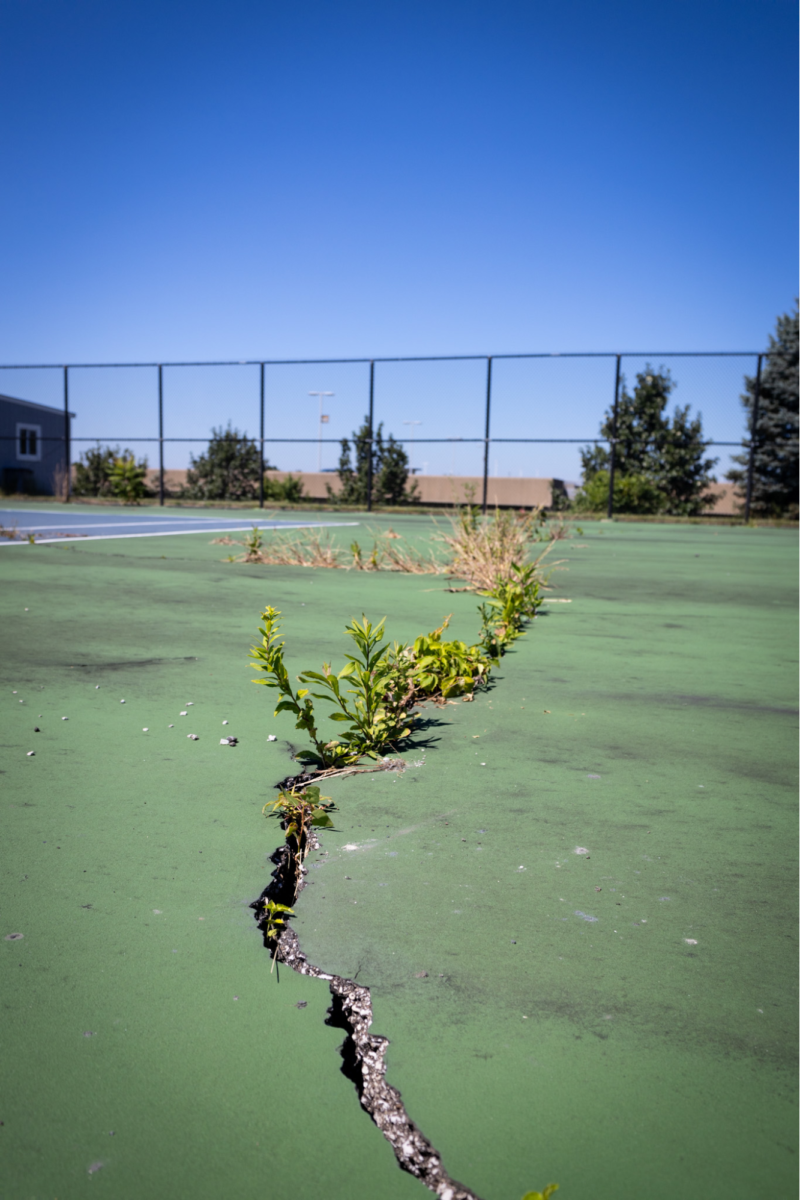 The world of college athletics is an expensive one, requiring upkeep of current facilities.
"We prioritize what the student athletes use, the weight room has had new equipment come in, we've improved athletic meeting rooms, bleachers and banners," said Kriebs.
NKU Athletics hired Bryan Allen as Associate Athletics Director for Development in June with the hope he will work with "immediate and long-range fundraising efforts including major gifts, endowed scholarships, and capital projects."
Allen previously worked at the University of Cincinnati where he was able to raise $40 million dollars towards the $86 million dollar expansion of their football facility, Nippert Stadium.
NKU Athletics hopes his knowledge of collegiate fundraising will help NKU move forward and hopefully add more facilities in the future.