NKU Baseball Looks for Another Series Win Against Western Illinios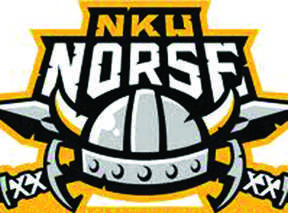 The Northern Kentucky baseball team has had a slight change in the schedule, and now will be playing their four-game series against Western Illinios at Grand Park in Westfield, Indiana.
The four-game set will be constructed of a pair of double headers today and Sunday. Today's first pitch is set for 1 p.m., while Sunday's will begin at noon
The Leathernecks of Western Illinios are entering the series seeking their first win of the season, after loses to Tennessee Tech and Southern Illinios, making their record 0-6.
Junior outfielder Conor Ledger has had a multi-hit showing in three of NKU's last four games, slugging a .500 on 7-for-14 hitting that span. Ledger has also clubbed a double in three of the last four contests, and is already one hit and one RBI of tying his 2015 totals after appearing in 14 games last season.
NKU is expected to throw Justin Watts, Pat Kelley and Jordan Menfee, who have each earned a pair of weekend starts this season. Watts is coming off a 5.0 inning outing at ETSU where the righty held the Bucs to two runs and struck out four.
The series was originally set to serve as NKU's home opener, however, due to the anticipated unplayable field conditions from the weather forecast, NKU will not play at home until they match up against their first Horizon League opponent, Valporaiso, on Friday, March 18th
The Norse next opponent will be Alabama State, and are set to play the weekend of March 11 for four games in Montgomery, Alabama.