Men's soccer downs Cleveland State, 2-1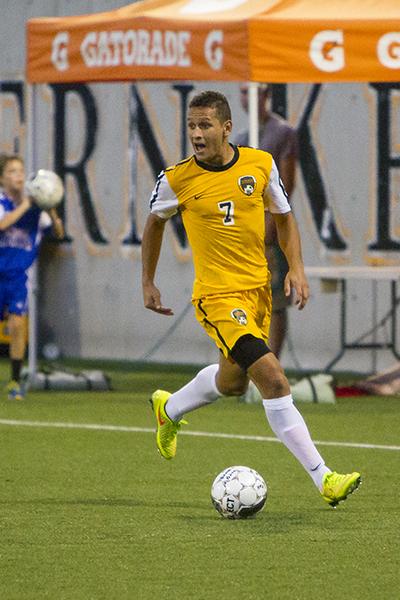 CLEVELAND, Ohio – The NKU men's soccer team remained without a loss in Horizon League play thanks to Wednesday's 2-1 victory over Cleveland State.
Cleveland State (3-6-1, 0-3-1 in Horizon) opened the scoring in the 11th minute on a Victor Zamora goal.
The score remained 1-0 Cleveland State until Kobie Qualah leveled the match with a 73rd-minute goal. He scored off of a Dylan Carss free kick to tie the match at one.
Just six minutes later, the Norse (6-3-2, 3-0-2) got the game-winning goal from Nick Perez. He flicked a shot off of a Jacob Cunningham cross. 
CSU outshot NKU 15-9, including 8-5 in shots on goal. AJ Fleak made seven saves to secure the victory. 
Qualah and Alwin Komolong each had two shots on goal to lead NKU. Both of Qualah's shots were on goal. Jake Lagania led CSU with eight shots, including five on target.
The Norse return home 3 p.m. Saturday for a Horizon League showdown with Illinois-Chicago.