Hot Seat: David Head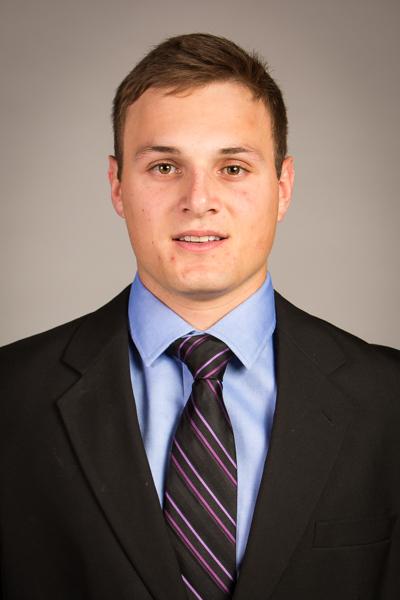 David Head is an Ontario, Canada native who has started in 28 games for the Norse this season. The infielder currently has a .296 batting average, while accumulating 32 hits and nine runs batted in during the season. But what else do you know about David?
Q: What is your favorite pre-game meal?
A: There is no certain food, but I always like to have a cup of coffee before every game.
Q: Do you have any sports-related superstitions?
A: If the team did well the previous game, I like to wear what I wore the game before.
Q: What would be your best achievement to date?
A: Either earning a Division I baseball scholarship or playing well enough in 2013 to earn a spot on the All-Canadian team.
Q: What is the number one song on your iPod?
A: "Over My Dead Body" by Drake.
Q: Who is your celebrity crush?
A: Taylor Swift.
Q: If you won the lottery, what is the first thing you would do?
A: Pay my parents back for all the money they spent on me.
Q: What scares you the most?
A: Losing family and friends.
Q: What is your favorite flavor of ice cream?
A: Strawberry.
Q: What is your dream vacation destination?
A: The Netherlands.
Q: What other sport do you wish you were equally as good at?
A: Golf, because it's the most frustrating sport.
Q: What is your favorite TV show or movie?
A: "True Detective," Matthew McConaughey can just act.
Q: What is your favorite holiday? Why?
A: Christmas. You get to relax without the stress of school.
Q: What are your hobbies outside of baseball?
A: Music, hanging out with friends and golfing.