Hot Seat: Deontae Cole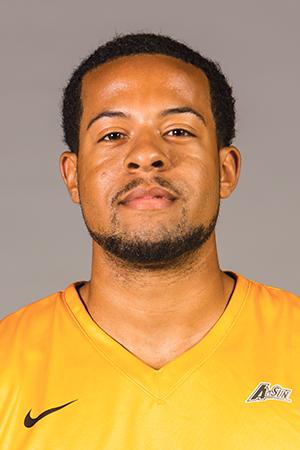 Deontae Cole
Basketball
Sophomore
Deontae Cole has played in all 20 games for the Norse this season, where he averages 12.4 minutes and 4.1 points per game. The Toledo, Ohio native scored a career-high 15 points on Dec. 14 against UC-Clermont in his first career start, and he has started every game since. But what else do you know about Deontae?
Q: What is your favorite pre-game meal?
A: Chicken Alfredo
Q: Do you have any sports-related superstitions?
A: No, not really!
Q: What would be your best achievement to date?
A: Probably making it to the state final four in high school in the state of Ohio.
Q: What is the number one song on your iPod?
A: I listen to a little bit of everything, but if I had to pick, probably "I Don't Get Tired" by Kevin Gates.
Q: Who is your celebrity crush?
A: Lauren London
Q: If you won the lottery, what is the first thing you would do?
A: Buy my mom a house.
Q: What scares you the most? Why?
A: Snakes. I'm terrified of snakes. I just watch a lot of animal planet and I see people get bit a lot.
Q: What is your favorite flavor of ice cream?
A: Reese's Pieces
Q: What is your dream vacation destination?
A: Probably the Caribbean islands.
Q: What other sport do you wish you were equally as good at?
A: Football.
Q: What is your favorite TV show or movie?
A: I love Criminal Minds.
Q: What is your favorite holiday? Why?
A: Christmas because I get to see my family, people get together, open presents, and I get to eat a big breakfast.
Q: What are your hobbies outside of basketball?
A: Watch Netflix and pretty much just hang with friends.