Incoming freshmen
With an incoming freshmen class of six compared to last year's 10, NKU's basketball program is hoping to become better rounded by diversifying their player types. The Northerner recently sat down with Men's Basketball Head Coach Dave Bezold and Women's Basketball Head Coach Dawn Plitzuweit to see exactly what each freshman brings to the teams.
Women's basketball
NKU Women's Basketball Freshmen.
NKU welcomed four freshmen into Coach Dawn Plitzuweit's ranks this Fall. Previously Plitzuweit has recruited freshmen into her high intense and hard working team who have had an immediate impact and this year looks no different.
"Each player adds a very unique component to our program," Plitzuweit said. "They are all very talented young ladies with great personalities and they can help the program in a lot of different ways."
Faith Sanders: Undeclared. Savannah, Ga.
"I felt like I was supposed to be here," said Sanders.
"Faith is a great athlete and will make a lot of things happen for us," Plitzuweit said
Sanders hopes to get some playing time this coming season.
"The only person who can stop you from being great is you," said the driven small forward.
Kasey Uetrecht: Biology. Clarksville, OH.
On joining NKU, Uetrecht said the coaches were a big part of coming here, noting that it felt like the coaches genuinely cared.
Uetrecht also noted how she liked the big school with the small school feel.
"Kasey is a great communicator and really understands the game well. To have a post player who isn't afraid to take the reigns is very unique," said Plitzuweit.
The transition from high school basketball to college has been huge, according to Uetrecht.
"Here, it's high intensity, you're expected to give it your all for every play," Uetrecht said.
Uetrecht is one of several biology majors on the team and said the other girls have helped her with the transition into collegiate studies and balancing her sport, homework and social life.  
"I like to get all my work done in one night so I can have that time off with my friends," Uetrecht said.
Uetrecht hopes to contribute in any way she can this season on the court.
Molly Franson: Undeclared in Informatics. Tinley Park, Il.
"Molly has a great understanding of the game and is driven," said Plitzuweit.
"When I first came here, I saw the potential and I wanted to be a part of that," said Franson.
The jump from high school to college is duly noted by the girls.
"I've never put my body through anything like this," said Franson. "I just want to sleep all the time."
The versatile post player said she hopes to have a positive impact on the team in anyway she can.
Mikayla Terry: Criminal Justice major. Lansing, Michigan.
"Mikayla has size and strength and will be a great matchup problem for other teams," Plitzuweit said.
Terry noted the higher intensity at the collegiate level.
"It's been an adjustment but I feel like I've risen to the occasion," Terry said.
Balancing basketball, school, and a social life has not been too difficult according to Terry.
Coach Plitzuweit is confident the multifaceted Terry can play anywhere.
"I hope to bring something positive to the team this season," said Terry.
Mid summer revelations, making NKU teams eligible for postseason play in the A Sun conference tournament, has put the pressure on the Norse teams.
Women's basketball had a strong transition the past two years boasting a 13-5 conference record last year. But Plitzuweit holds that their approach has remained the same.
"We're trying to develop players to get better on a daily basis in hope that they're playing their best basketball at the end of the season," Plitzuweit said. "It doesn't change how we approach things but it gives us a carrot at the end of the year to work towards."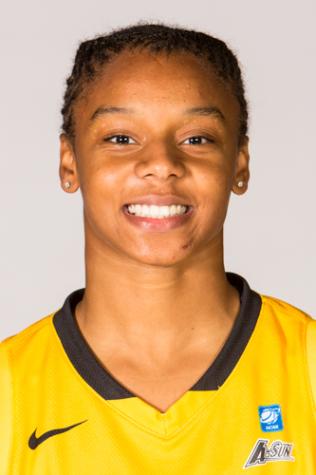 Faith Sanders
Position: Forward
Height: 5'11"
Hometown: Savannah, GA
"Faith is a great athlete. She plays with a big bounce in her step but she's able to get to things that other kids can't get to."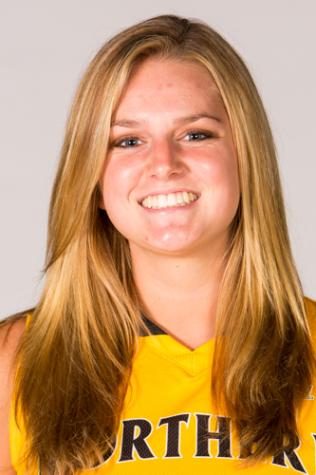 Kasey Uetrecht
Position: Forward
Height: 6'1"
Hometown: Clarksville, OH
"Having a post player who's not afraid to take the reigns is very unique. She's really special in that characteristic."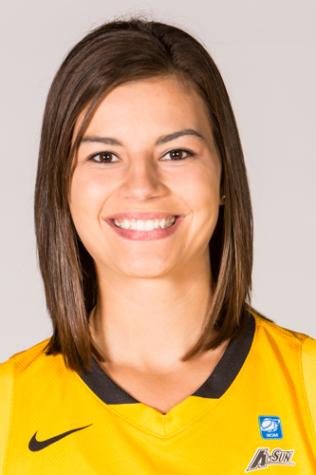 Molly Franson
Position: Forward/Center
Height: 6'2"
Hometown: Tinley Park, IL
"Molly is a strong, confident, athletic post player with a great understanding of the game and has a hunger to get better."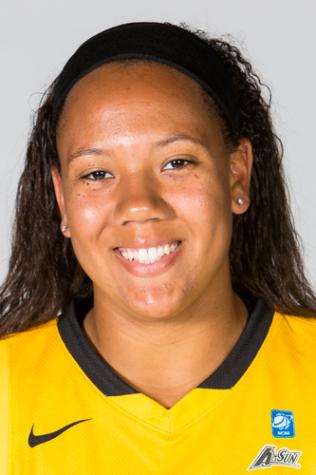 Mikayla Terry
Position: Forward
Height: 5'11"
Hometown: Lansing, MI
"Mik is a great matchup problem for the other team. She has size and strength and can play anywhere."
Men's basketball
Tayler Persons and Jordan Garnett quickly changed out of their practice uniforms and into their casual black and gold after yet another 7 a.m. practice. Both players will have to get accustomed to their new schedules as NKU students and basketball players.
Persons, a 6'3 guard from Kokomo, Indiana and Garnett, a 6'6 forward from Indianapolis, Indiana are both very eager to kick off their first season as college basketball players.
The Men's Head Coach Dave Bezold said that the team added the two players based on what the team needed for this season and to build the team for the future.
"We have two smaller point guards in Dean Danos and Todd Johnson," Bezold said. "Tayler is 6'3, 230lb guard, so we felt like we needed a bigger fit and more physical guard. That is why we recruited him so heavily."
Garnett is one of six players on the 15 man squad who is 6'6 or taller and brings his lanky, but a strong build to the squad.
"I contribute height and athleticism," Garnett said. "I can get up the court and rebound, play defense at a high level and I can be a good teammate."
Persons considers himself a leader on the team already, but it has always been a big part of his court presence and part of which why he was recruited.
"I feel like I contribute leadership to this team," Persons said. "That's something I have done my whole life and I feel like that is one of my best attributes."
Bezold has two seniors that will be graduating at the end of the season and knew that he needed to bring in players that were going to contribute right away and in the coming years. Both Jordan Jackson and Chad Jackson will be leaving at the end of the season and both of them are perimeter athletes.
Bezold said that Garnett doesn't exactly fit their mold but he brings a lot of things to the table with his game.
"Jordan Garnett is a kid who has endless energy and competes every bounce of the ball, brings a tremendous offensive rebounding ability and some other things defensively that we were missing too," Bezold said.
Persons is a stocky guard that has many attributes in his game that Bezold feels will help the team in a lot of ways.
"Tayler passes well, he's physical and can score, he can shoot the three, he can post up as a point guard, and he's got tremendous leadership abilities," Bezold said. "When you watch him you will understand why."
The team goal for this upcoming season from a standpoint of these two freshmen is to win the Atlantic Sun Championship. This is a tall goal for the program, but also very reachable for NKU.
Both Persons and Garnett also said that the goal was to get to the NCAA tournament and win by the time their college careers are finished.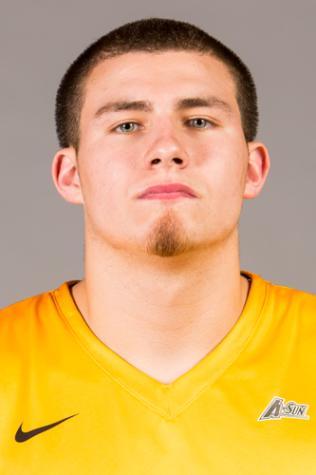 Tayler Persons
Position: Guard
Height: 6'3"
Hometown: Kokomo, IN
"Tayler passes well, he's physical and can score, he can shoot the 3, he can post up as a point guard, and he's got tremendous leadership abilities. When you watch him you will understand why."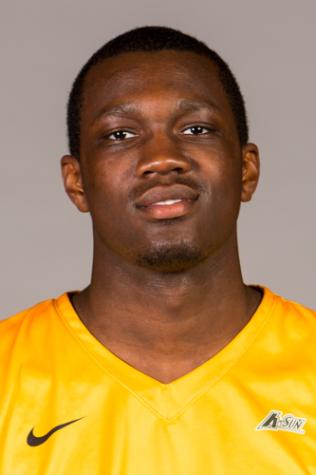 Jordan Garnett
Position: Forward
Height: 6'6"
Hometown: Indianapolis, IN
"Jordan Garnett is a kid who has endless energy and competes every bounce of the ball, brings a tremendous offensive rebounding ability and some other things defensively that we were missing too."