NKU volleyball faces victory and defeat in tournament
With a victory Friday night against Samford, the NKU women's volleyball team faced a double header Saturday Sep. 6 against Southern Illinois University Edwardsville and Eastern Michigan University.
The first game of the day against SIUE would bring a victory for the Lady Norse, as the defeated the Cougars 3-2 in an intense battle.
"I thought we were a little inconsistent," said NKU women's volleyball Head Coach Elizabeth Hart. "I thought we had some really great times during the match, especially the fourth set. We played really well, we just need to be a little more consistent throughout the match."
In the first match the team averaged a .245 hitting percentage.
Mel Stewart lead the team with 28 digs.
"Mel's been playing really well," Hart said. "She's had a lot of awesome digs that have given our team a lot of momentum and changed the intensity. She's doing a good job back there, she's not afraid to put her body out there and take some of these hard swings."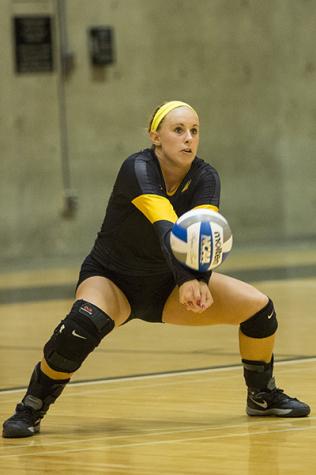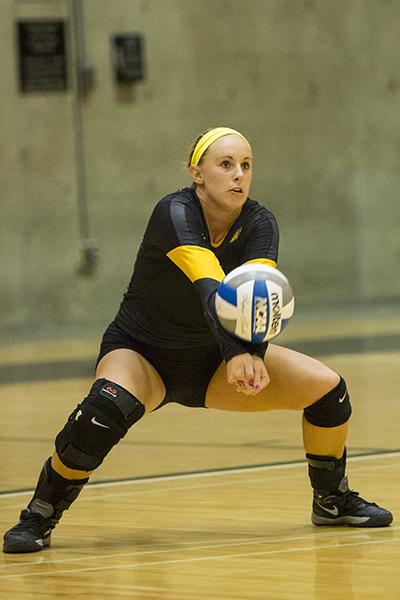 Jenna Ruble had a .414 hitting percentage for the game.
"Chuck [Jenna Ruble] came up really big for us in putting the ball away," Hart said. "She found a way to put the ball away in the third set, which helped us."
However, the team's luck would not last into their second match of the day against EMU, as NKU would fall quickly 3-0.
"Not our best game," Hart said after the game. "I think the team [EMU] did a really nice job getting us out of system, which put us in different situations, where we had to force some plays and maybe became a little to predictable."
The teams hitting percentage fell to .130 against EMU with Taylor Snyder leading with a .429 hitting percentage.
Ruble average a .217 hitting percentage for the game.
"We relied on Chuck [Ruble] a lot," Hart said. "I thought she still hit pretty well, and she tried to do everything she could."
Hart said after the game that the team just lacked the energy and intensity needed to win.
"We looked a little tired and Eastern Michigan played really well," Hart said.
The team will head to Brooklyn, NY next weekend to compete in the Blackbird Invitational before returning home on Sep. 16 to take on the University of Evansville.