Tennis season swings into action
It's around that time to pull out the racks, unload the green balls, pull out the training shoes and get ready for action. It's tennis season. And after a losing season last year where the men finished 7-19 and the women 2-19, both teams agree that they look to make this year's season their own.
Though it is still early in the season, the women have already exceeded their win total from all of last year posting 3-1 record so far this season. Their wins have came over Valparaiso, Tennessee State, and Austin Peay 4-1. The Lady Norse were defeated by Austin Peay last season, 7-0.
With only two seniors and one junior on the women's team, more than half of the team is freshman, but head coach Brian Nester doesn't see the team's youth as a major problem.
"We have added five new players to the women squad, all off of which have stepped in and contributed at a very high level," Nester said. "Maria Voscekova played three years at Marshall and is completing her final year at NKU in graduate school."
This year, the team added four freshmen, Danielle Donahue, Nicole Soutar, Sierra Nellessen and Yasmine Xantos.
The freshmen will definitely be looked at to produce in order to help the team accumulate more wins, according to Nester.
"Four out of our six women on the court are freshmen and in order to win a match we will need those four wins," said freshman graphic design major Sierra Nellessen. "The freshmen also really look to our two seniors for guidance and wisdom from their past experiences."
On the men's side, the team is home to only one senior and one junior. The team lost its top two players from last year that, together, contributed to 17 singles wins. Freshman athletes for the men this year include Mate Virag, Jack Carney and Nick Lang.
"The young players from last year have grown mentally and physically to give the team great depth," Nester said.
"We're a really young team with a lot of talent and we all have potential to win matches," said freshman finance major Jack Carney. "The main thing is transferring our confidence from practice to the matches."
A few growth pains came with this transition to Division I, according to Nester.
"The difference between Division I and Division II is enormous," Nester said. "The players are bigger, stronger, and more talented, but we are acclimating well during the transition. The offcourt training with Zach Turner (graduate assistant for athletic training and strength and conditioning), has made the players much better athletes."
Moving up to Division I has given NKU a lot more exposure with concern to all sports especially to tennis. So far two women from Ohio have signed on to play for the Lady Norse next year. Coach Nester will be bringing many players to campus in the next couple of months to look at the men's program.
Key Players
Men's Tennis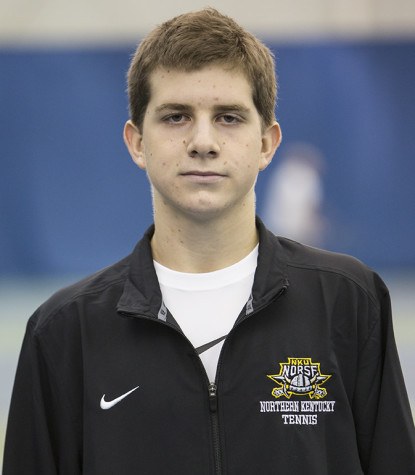 Mate Virag
Year: Freshman
Hometown: Szentes, Hungary
According to head coach Brian Neston, Virag is playing the top singles position and has three personal victories so far.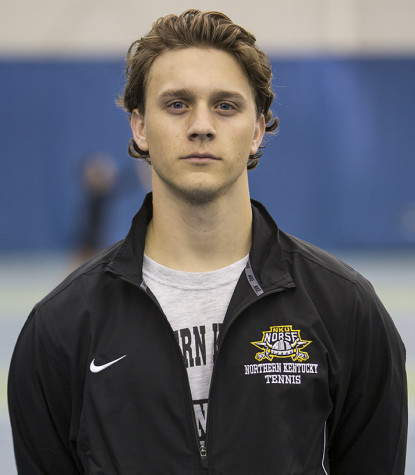 Pierce Kohls
Year: Senior
Hometown: California, Ky.
The lone senior on the men's tennis team had an excellent win at Wright State in doubles last week with Mate Virag, according to Nester.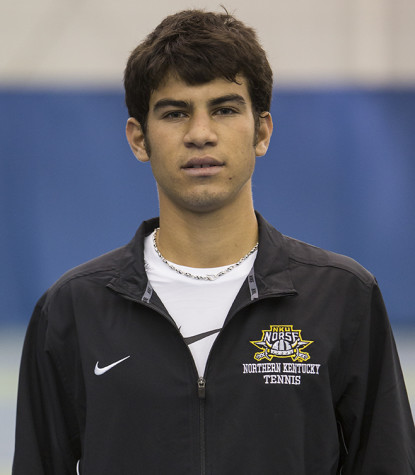 Jody Maginley
Year: Sophomore
Hometown: St. John's, Antigua
Nester said that Maginley is off to a 3-0 start in singles and had a big win at Wright State.
Women's Tennis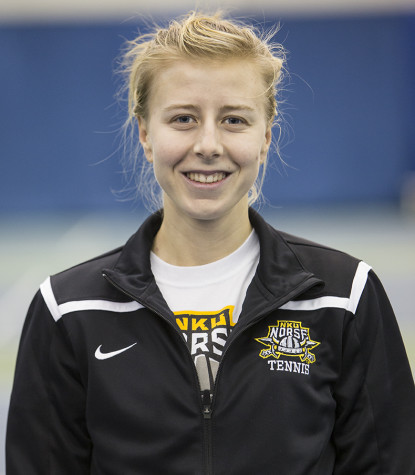 Maria Voscekova
Year: Senior
Hometown: Bratislava, Slovakia
According to Nester, Voscekova will be able to compete with top players in the Atlantic Sun.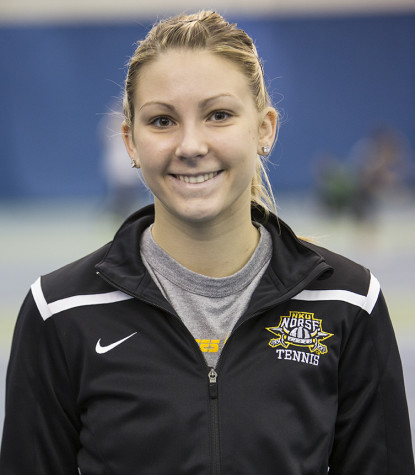 Danielle Donahue
Year: Freshman
Hometown: Eagan, Minn.
Donahue has started the season with a 4-0 record.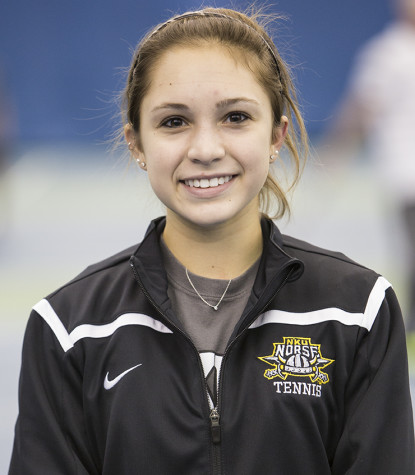 Nicole Soutar
Year: Freshman
Hometown: West Chester, Ohio
Nester said she has established herself in the third singles spot of the lineup.
Information compiled by Brook Clifford & Kyle Thompson