Four-year rule: Why so serious?
Division I reclassification period raises questions, hurts recruiting
A great deal of emphasis has been given to NKU's first year of Division I athletics. One question regarding the move to Division I that has not been discussed in detail, is the four-year waiting period the NCAA requires of new Division I schools before becoming eligible to compete for NCAA championships.
When a college decides to make the move from Division II to Division I, it enters what the NCAA refers to as a reclassification period. The current reclassification period lasts four years and during this time, the college must demonstrate a continuing commitment to meet Division I standards, both in athletics and academics.
NKU's basketball teams are not eligible to compete for an NCAA championship during the four-year reclassification period, a rule that coaches and conference leaders disagree with.
The Cinderella story of fellow Atlantic-Sun Conference member Florida Gulf Coast University's men's basketball team, in their second year of eligibility, has caused NKU sports fans to ask why NKU is ineligible to compete for NCAA championships now that it's a Division I member.
"If you look at what Florida Gulf Coast has done for their university, athletics can be kind of a segway into learning more and giving your university more notoriety," said Dawn Plitzuweit, head coach for NKU women's basketball team.
In the past, the reclassification period for new Division I schools lasted two years. This was later increased to a period of four years after many schools had problems maintaining standards set by the NCAA.
"Part of the rationale at the time that change went into effect was that the schools that were moving into Division I were the ones having the greatest number of compliance issues, violations and ineligible student athletes; it just seemed that the transition was not comprehensive enough to bring the school up to the level of oversight necessary…it just seemed [to the NCAA] that the two year process was not sufficient," said A-Sun Commissioner Ted Gumbart.
According to Gumbart, during the reclassification period, new Division I schools are not officially active members. Because of this, new Division I schools cannot sit on NCAA committees, leaving the schools ineligible to compete for NCAA national championships.
"Everything the NCAA puts out is about…an equal opportunity and equal experience across the board for student athletes," said NKU men's basketball head coach Dave Bezold.
Bezold, a staunch supporter of a two-year reclassification period, feels that a four-year period is unfair to student athletes.
"Isn't that what it's all about, the student athlete, when it is all said and done?" asked Bezold. "It's hard to understand why they [NCAA] want four years if they truly abide by their statement of 'this is about the student athlete, everything we do is about the student athlete.' No it's not, because you wouldn't do this to them; you wouldn't put any kid in this predicament," Bezold said.
"I agree with Coach Bezold that the student athletes should have an opportunity [to compete for NCAA championships]," Gumbart said. He said the NCAA has considered reverting back to the two-year reclassification period and, as commissioner of the A-Sun, he will fight to make that happen.
Bezold and Plitzuweit agreed recruiting is difficult during the reclassification period.
For some of them [potential student athletes] it is a deciding factor right out of the gate, according to Bezold.
Bezold worries that the waiting period might cause "a potential program-changing athlete" to disregard NKU.
"I think it [the four year rule] challenges us, certainly, because it's another obstacle in some ways, a hurdle for us to overcome. I don't know if I see the positive aspect of it, except that it makes us even more hungry," Plitzuweit said.
Although the rule makes NKU ineligible to play for the NCAA championship for the next three years, there is still a great deal of work ahead for the university. Recruiting future athletes and maintaining collegiate standards set by the NCAA will be a major focus in the next several years.
"We had a good season," Plitzuweit said. "I think that it would have been fun going into the conference tournament and seeing what would have happened. At the same time… our goal is to continue to grow the program so that when we are eligible, hopefully we are in a position where we can be competitive and see what happens."
About the Contributor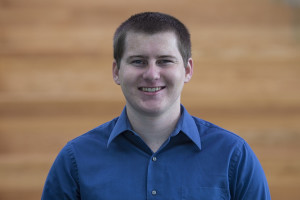 Kody Kahle, Web Editor
Kody Kahle is a senior at NKU studying computer information technology. As the web editor for The Northerner and Norse Code Radio, he maintains, updates...