Search is on for 2013-14 cheerleaders
Newcomers and veterans will be tested at next week's tryouts
Northern Kentucky University's recent move to Division I continues to affect athletic programs on campus, and Norse Cheerleading is no different.
With tryouts set for April 19-21, head cheerleading coach Shayla Myles-Aaron hopes that new additions through the competitive process can help improve the squad and take the program to new heights.
The process of going through tryouts is about much more than just physical ability, according to Myles-Aaron. Though prospective cheerleaders are judged on their skills, such as "stunting" in the air or tumbling individually, they are also judged as students first.
"The first thing we look for is an overall good student," Myles-Aaron said.
The athletes' previous cheerleading experience is taken into account, as is the way in which they react to the tryout period in general. Though it will not be an easy three days, it paints a wider picture of the cheerleading hopefuls for coaches to see.
"They can expect a highly stressful situation," Myles-Aaron said, "but it helps us to know what type of athlete they are. What can they do when the pressure is on?"
Despite the heavy mental aspect of the tryouts and accompanying interviews, senior cheerleader and sociology major Tabitha Tirey also stressed the importance of the physical preparations that the hopefuls will need.
She mentioned that attending open gyms leading up to tryouts is crucial and that developing chemistry with other hopefuls is a way to gain an advantage heading in.
"You select a group at clinics beforehand… you pick who you want to tryout with for your stunts," she said. Teamwork is critical when stunting, "and stunting is where you actually put people in the air."
While the search for new cheerleaders is a focus, veterans of NKU cheerleading are not exempt from the tryout period.
Though she is graduating, senior cheerleader and criminal justice major Maggie Cobb reflected on her own tryouts as a veteran. She noted that the interview process for veterans is different than that of potential new cheerleaders, as their previous experience will lead to more team-oriented questions.
Veterans don't have a leg up in making the team, either, according to Myles-Aaron.
"We are looking for the cheerleaders to advance their skills and know their shortcomings," she said.
This self-awareness of their physical abilities shows that not even veterans can avoid the mental stresses of the tryout period.
Cobb said that the cheerleading is a full-time commitment, which is evident through the combination of physical and mental stresses that veterans and newcomers alike will face through tryouts and beyond.
"I don't think people expect that with NKU either, because we're not a huge cheerleading school," she said. "We did really good our first year. We should be able to come back and be better than last year and just keep building that name."
Despite the competition and all of the challenges that the cheerleaders will face, Myles-Aaron mentioned that the coaches are motivated and will be working hard as well.
"We are very motivated to see what everybody has for us," she said.
About the Contributor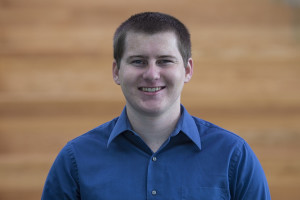 Kody Kahle, Web Editor
Kody Kahle is a senior at NKU studying computer information technology. As the web editor for The Northerner and Norse Code Radio, he maintains, updates...