Former athlete turned student coach
During her first two years at NKU, Katie Sullivan played third base for the softball team. She left the team her sophomore year because of a heavy class load.
But before she left, her coach offered her another opportunity as a student assistant coach for the 2012 season.
Now the senior education major from Covington, Ky. is coaching a Division I softball team.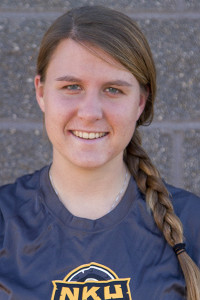 "[My] coach knew I wanted to be a teacher and a coach at some point," Sullivan said. "So she gave me the position and I ran with it. I really enjoy the sport in general and softball has always been a big part of my life. I like to coach and teach while working with people."
It's a transition working in a coaching position when you were the players' peer beforehand, according to Sullivan.
"Katie actually played for two years and then she didn't want to play, so the position was offered to her," Kathy Stewart, head coach said. "But I think a lot of her. She's a really good person. She's always been very helpful and is always encouraging."
Sullivan helps with scorebooks, practices with players and does whatever the coaches need her to do. She helps compile the bat list and communicates with the umpires. Soon, she will begin taping the hitters while they are at bat so corrections can be made during practice.
Since she can remember, Sullivan has always had a passion for sports. She began playing T-ball and baseball when she was eight or nine and then switched to slowpitch and fastpitch softball as she got older. She also played basketball as a kid and soccer in high school.
"I had a really good relationship with my high school coach," Sullivan said. "He was very supportive of me playing and pursuing the college level and making myself a better athlete, which is probably why I chose to play softball."
Her favorite moment when she was a member of the team was when she hit two home runs in one season. But her favorite moment as a coach is when the team faced the University of Indianapolis and won in the regional tournament.
Stewart compared Sullivan to the absent minded professor.
"She's really, really smart and organized but she's kind of forgetful at the same time. She's a very good person, she sees the best in everyone. She's a quality, quality person."
When she graduates Sullivan hopes to become a high school chemistry teacher and coach an athletic team of her own someday.
"My advice to any athlete or coach is to find what you're good at in your team," Sullivan said. "As long as you enjoy your role, you'll enjoy your experience. You'll know you're making an impact."
About the Contributors
Brook Clifford, Sports Editor
Brook Clifford is a sophomore majoring in journalism with a minor in communication studies, who plans to graduate early in December of 2015. Brook has...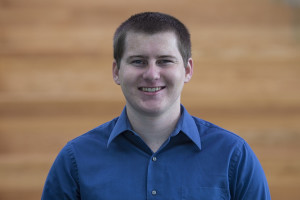 Kody Kahle, Web Editor
Kody Kahle is a senior at NKU studying computer information technology. As the web editor for The Northerner and Norse Code Radio, he maintains, updates...