Tennis teams fall to Mercer at home
Women's team loses 0-7, men win first doubles point of the year
NKU's women's and men's tennis teams fell to Mercer March 28, at the Joyce Yeager Complex. The final score for the women's match was 0-7 and the final score for the men's match was 3-4. Both teams will play again on April 5, at the University of South Carolina Upstate.
Women's Match:
Seniors Claire Spradlin and Holly Robinson won the first doubles match against Mercer's Lisa Kylachkin and Kealee Heffener, ending with a score of 8-0. Mercer won two of the other double matches which gave them the lead score in the end.
"I think we competed very well," Robinson said. "Winning our first win in doubles this season."
Martha Romeo played hard in her singles match against Izzy Dennis of Mercer, with a score of 5-2. Mercer defeated NKU in the singles match.
"The women came out strong and with a good mindset," assistant coach Shawn Barone said. "We improved dramatically from Tuesday's to Thursday's match."
Following the match against Mercer, the Norse lost to Kennesaw State 0-7 on March 30.
NKU women's tennis record is 0-5 in the Atlantic Sun Conference and 0-12 overall.
Men's Match:
The men's tennis team took over in the doubles match against Mercer, winning in second and third doubles, putting NKU in the lead.
"I thought that the men played our best doubles of the year today," Barone said. "If we continue playing doubles like that the rest of the year we will be in a lot of matches."
Seniors Guillaume Berman and Andre Correa won the first and fourth single matches, but were unable to pull through with a win, when Mercer began to catch up.
"I do think that the men were ready for the match today," Barone said. "We did a great job getting out of the gate early by getting that doubles point, but unfortunately we could not keep it up in singles."
The Norse also lost to Kennesaw State 1-6 on March 30.
NKU men's tennis record is 0-5 in the A-Sun conference and 3-13 overall.
About the Contributor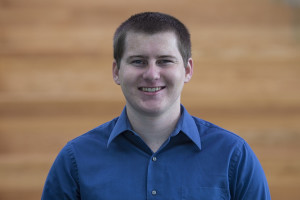 Kody Kahle, Web Editor
Kody Kahle is a senior at NKU studying computer information technology. As the web editor for The Northerner and Norse Code Radio, he maintains, updates...