International players embrace team bond
The love of tennis has created a strong bond among the international members of the NKU men's tennis team.
It only takes spending a short amount of time with the international members of NKU's men's tennis team to realize the game of tennis has created a strong bond between these student athletes.
A fun and energetic group, the international athletes of the tennis team have high hopes for the future of NKU athletics, although the team is just 3-9 this season with a record of 0-3 in the A-Sun. The men are preparing for upcoming home matches against Mercer on March 28 and Kennesaw State on March 30.
Guillaume Berman
Guillaume Berman, from Fontaines-sur-Saone, France, is a senior sports business major and business administration minor. Berman began his tennis career at the age of seven with encouragement from his sister, a talented tennis player who loved to play the game.
Berman chose to attend college in the U.S. because he wanted to live on his own in a foreign country. Berman had spent time in Illinois and when it came time to pick a school he wanted to stay close to his friends in Illinois.
"NKU seemed like a really good school and had a good sports business program," Berman said.
Berman said he really liked NKU's campus and the Northern Kentucky area; however, when he first arrived at NKU, the area was lacking fun activities for college students.
"I was not 21 and I could not go out. I don't have a car, so it's pretty difficult compared to France because [in France] we have so many buses and subway transportation," Berman explained.
"It's what I miss the most [about home], the food and the cities and the culture," Berman said.
He went on to say he likes the U.S. teaching model much better than that of Europe.
"Here you can do whatever you want [choosing classes and playing sports]… I love that," Berman said. "Playing tennis for NKU is probably the best thing that has happened to me in my college experience."
Andre Correa
Coming to NKU via Santo Andre, Brazil, senior Andre Correa is a business management major and entrepreneurship minor. He chose NKU because the school gave him the best scholarship opportunity.
"I knew that every year they have the Cincinnati open, which is a big [tennis] tournament, so that was one reason that attracted me to come here," Correa said.
Correa began playing tennis at age six. His cousins already played and his family used tennis to bring his brothers and sisters together with their cousins.
"I hated it in the beginning. I had to be dragged, I was crying and stuff," Correa said.
Correa's love of tennis is evident, but he also enjoys other activities like going to the gym, listening to music and playing the guitar.
"I'd like to say if it wasn't for the U.S. and the system that they have with college sports, I wouldn't be playing tennis right now because if I stayed in Brazil I would have to decide one or the other…that's one reason I can still play my favorite sport and get a good education, was to come to the U.S. and do that," said Correa passionately.
Christopher Angulo
Sophomore Christopher Angulo, marketing major and business administration minor, was born in the U.S. but moved to Lima, Peru as a young child. His mother was an avid tennis player and took him to a tennis academy when he was 12. He didn't like it very much at first.
"I was crying because I didn't want to go," he said.
Like many of his teammates, his initial dislike of tennis has turned into a passion for the game.
When not busy traveling the country playing tennis, Angulo likes to hang out with friends and go to the beach when possible. He also likes playing soccer, table tennis and badminton. "Pretty much anything with a racquet," Angulo said.
Angulo decided to attend NKU because they offered a better scholarship than other schools. He also liked the business program the school offers.
"Going to college here at NKU is way different than Peru… it's different but a good experience," Angulo said.
Jody Maginley
Freshman Jody Maginley, from St. John's, Antigua, is a construction management major with a business administration minor. Maginley started playing tennis at the age of four with encouragement from his dad, a former professional tennis player.
Growing up in Antigua, an island in the Caribbean, has left Maginley with a passion for water sports. He enjoys going to the beach, kite surfing, playing soccer and riding his ATV when he is back home. His favorite types of music are reggae and soca, a distinctly Caribbean style of music.
Maginley lived in Florida for a year before attending NKU and was recruited by NKU via his coach in Florida. He said his transition to college in the U.S. has been a smooth one.
"It's not that different than from back home. NKU has smaller class sizes…so it's similar," Maginley said. He went on to say the key to making the most out of your college experience, anywhere, is proper time management.
Maginley definitely looks up to his older teammates.
"I can learn a lot from the seniors," Maginley said. "They are definitely more mature and seasoned tennis players on the court."
Balint Zsidai
Freshman biology major Balint Zsidai was born in Hungary and moved to Sweden when he was young. Zsidai chose to attend NKU because he has family friends in the Cincinnati area. He also wanted to be a part of NKU's new Division I program.
Some of Zsidai's hobbies include soccer, reading and playing the guitar. He said he has little time for any other hobbies; however, due to his busy soccer schedule. Some of his favorite types of music are blues, jazz, rock, heavy metal and "pretty much anything with guitar." He also enjoys listening to house music.
Zsidai began playing tennis when he was seven. With his parents encouragement, Zsidai tried several sports "but that's what really stuck" he said. He has loved the game ever since.
"It's cool to play tennis in a team context with everyone. It's such an individual sport when you play as a junior, and then you come here and play with a bunch of guys who are international students, which is a lot of fun," Zsidai said.
About the Contributor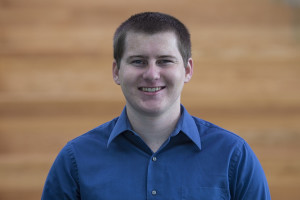 Kody Kahle, Web Editor
Kody Kahle is a senior at NKU studying computer information technology. As the web editor for The Northerner and Norse Code Radio, he maintains, updates...