Twins stay focused on and off the track
The Hooper sisters help each other become better runners and students
Kaitlyn and Kristyn Hooper have not only been together since birth but they have stuck with each other in the classroom and on the track at NKU. They have helped each other compete and become better runners by training and encouraging each other and their team to push it to the finish line.
The twins had a pleasant childhood growing up in Central City, Ky., a small town four hours from Northern Kentucky University. They began to compete athletically and find what they liked on their own as they grew up.
Kristyn wouldn't let her sister run with her when she first began her track career. She wanted to do something as an individual when she first decided to run track. After two years of waiting the two decided to start running together.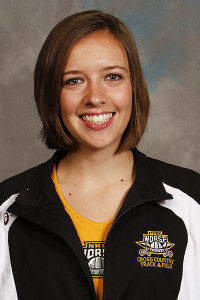 "I wanted something for my own," Kristyn said. "In sixth grade I began to run track. I wouldn't let her do it for a while with me, at least for two years."
While attending Muhlenberg County High School they competed against each other for their first year running at the same time.
"Before our [high] school was combined we used to run against each other," Kristyn said. "We were very competitive against each other."
The two would be considered a package deal for the NKU's track team for the two years they have been running here.
They are now sophomores at NKU, competing in Division I track and field for the first time, both competing in the 5000-meter run and mid-distance events for the team.
"It is harder this year, definitely more competition," Kaitlyn said.
The two have worked harder this year by training differently. They are both recovering from injuries during last year's season each with a stress fracture in the same foot.
"Kaitlyn has been fine and been able to run every meet," Kristyn said. "I feel that I can't run my full potential if I'm hurting too much that day. It has kept me from running some indoor meets."
Head coach Steve Kruze knows that Kaitlyn is very competitive and does her best on the track, while Kristyn wants to be there for the team and knows that she is supportive of her teammates.
Kruze believes that the two share a unique bond with the team, and each other, through their friendship, mentality and by bringing the "family feeling" to the team.
"They are very team-related players," Kruze said. "Their parents are always there at the games and that reflects how they relate to each other and the team."
Being sisters participating in the same sport changes expectations from the two but it doesn't change their performance on the track.
"It's hard for some people to separate us," Kristyn said. "They assume that we should be running at the same time."
The two are able to keep focus in the classroom and stay competitive while receiving good grades. Kaitlyn currently is majoring in nursing and Kristyn in physical education.
"We compete with each other in the classroom," Kaitlyn said. "Our teachers sometimes would help us compete against each other. It's always been like that."
They work hard together and with the team, achieving their individual goals to become better on and off the track. Kaitlyn and Kristyn are trying to run to their full potential this year.
Kaitlyn works hard to run faster and get in the lower 18 minutes for the 5000, while Kristyn gets back in shape from being injured last year and trains to continue to be a stronger runner.
The twins understand and connect with each other on and off the track daily while still keeping their sisterly bond strong.
About the Contributor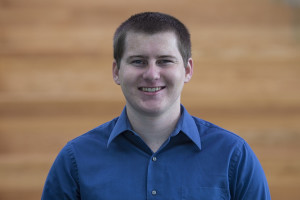 Kody Kahle, Web Editor
Kody Kahle is a senior at NKU studying computer information technology. As the web editor for The Northerner and Norse Code Radio, he maintains, updates...