Lady Norse make university history through hard-fought loss
College of Charleston defeats NKU in first-ever Division I postseason tournament
Northern Kentucky University's women's basketball team could not withstand a scoring barrage from the College of Charleston early in the second half of the contest on Wednesday, falling in the first round of the Women's Basketball Invitational 72-70.
Charleston used an early run in the second half to pull away from the Norse, taking a 16-point lead with 13:26 left in the game. The Norse chipped away at the Cougar lead late in the game, closing the deficit to one point with 13.7 seconds remaining, but could not complete the comeback.
NKU junior guard Kayla Thacker missed a potential game-tying basket with five seconds to play, allowing Charleston to run out the clock.
Norse head coach Dawn Plitzuweit was pleased with the effort of the Norse late in the game, praising their toughness while facing a big deficit.
"I thought our kids really found a way to dig themselves back into that game," she said. "It didn't look very promising when we were down 16 in the second half, but we battled, we fought and we found a way to get ourselves back in it."
Thacker led the late rally for the Norse, scoring 13 of her 15 points in the second half.
"We did a better job in the second half of taking good shots," Plitzuweit said. "We worked the ball, we got inside-out rhythm shots… Kayla hit a couple of those shots, which was really big for us."
Senior center Ellen Holton led the Norse in scoring with 21 points and added six rebounds as well. The Norse made an effort to get Holton and fellow senior Tiara Hopper involved on the inside early on.
"I just try and help my team as best I can, tonight it was inside," Holton said. "I thought we played really hard. It just didn't end like we wished it would."
Charleston guard Alyssa Frye seemed to have an answer for every Norse run, playing a pivotal role in keeping NKU from completing the comeback by hitting several key shots.
"They hit shots at a very high percentage, and unfortunately at home, we didn't hit those same kind of shots tonight," Plitzuweit said. "She [Frye] played very, very well and hit every crucial shot they seemed to need."
The loss eliminates the Norse from the WBI, while Charleston will move on to face the winner of Detroit and Belmont in the second round.
The Norse finished the season with a record of 15-13.
About the Contributor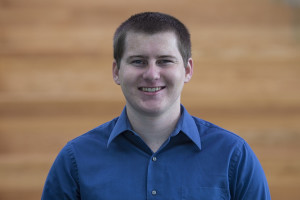 Kody Kahle, Web Editor
Kody Kahle is a senior at NKU studying computer information technology. As the web editor for The Northerner and Norse Code Radio, he maintains, updates...