NKU Athletics to launch $6 million campaign at last home game of the season
What: 
NKU Athletics will formally announce the public phase of its Go Gold: NKU's Division I Campaign.
When and where: 
At the final men's (7:30 p.m.) and women's (5 p.m.) home basketball doubleheader against Jacksonville University on March 2 at the Bank of Kentucky Center.
Goal: 
To raise $6 million to support NKU's transition into Division I and the Atlantic Sun Conference.
Bonus: 
A reception for basketball season ticket holders, Norse Athletics Club donors and guests will be held in the Bank of Kentucky Center Vault at approximately 7 p.m. as part of the formal announcement.
Four Priorities:
Supplementing athletic scholarships ($3 million), enhancing and renovating facilities ($1.5 million), academic support ($1 million) and the Go Gold Excellence Fund ($500,000).
Reasons:
Source: www.nkugogold.nku.edu
• Recruiting top talent relies on being able to award attractive scholarship packages to student athletes.
• Investments in facilities will provide an exceptional competition space for student athletes and for community use, which helps increase recruitment and university engagement.
• Meeting students' academic needs by providing athletes with portable electronic devices and Internet connections to help with schoolwork while on the road.
• The need to hire more full-time and part-time academic advisers, providing the Thomas J. Kearns Student-Athlete Academic Center with additional computers and expanded hours.
• Recruiting and travel expenses to equipment purchases and other needs.
• The Go Gold Excellence Fund will give NKU Athletics the flexibility to address needs as they arise and to assist with strategic planning to help the Norse succeed in the future.
Early outcomes: 
"We are leading the Atlantic Sun Conference in home basketball attendance, we have had successful alumni events in cities across the country and we have already raised nearly half of our campaign goal." –Scott Eaton, Athletic Director
Focus on academics and growth as a whole: 
NKU student athletes achieved a record-high cumulative GPA of 3.11 last fall.
"NKU athletics has seen tremendous success this year on the playing field and in the classroom. Our programs are representing the university and our community on a whole new level. With the continued support of our campus and our community, our future has never been brighter." –Scott Eaton, Athletic Director
Needs:
Supporting the cause by attending sporting events, spreading the word about the academic opportunities NKU has to offer, offering financial assistance and partnering with NKU to provide students internships and opportunities, according to www.nkugogold.nku.edu/.
Message from NKU President Geoffrey Mearns:
"Until NKU joined the Division I Atlantic Sun Conference, we were on an uneven playing field. NKU students routinely outperformed others locally and nationally in business, education, informatics and law competitions. We were a national model for student philanthropy. Our athletic teams won conference, regional and national championships. But in terms of public perception, we were not in the same league as our state and regional peers."
Message from Alice Sparks, co-chair of the Go Gold Campaign:
"Collectively, we have the opportunity to invest in a university and an athletics department that has been extremely successful at the Division II level. With strategic investments, we look to bring the university-enhanced prestige by increasing local, state and national exposure to our region. Consequent results of our support are an increase in applications, bringing higher student quality, improved graduation rates and heightened school spirit. There are very few investment opportunities that have the potential to have such a transformative impact as this one."
About the Contributors
Stephen Wilder, Managing/Copy Editor
Stephen is a senior journalism major with an English minor and is entering his sixth semester with The Northerner. He has held different positions such...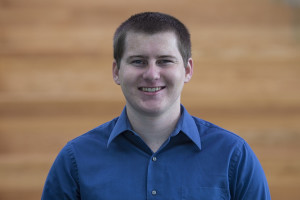 Kody Kahle, Web Editor
Kody Kahle is a senior at NKU studying computer information technology. As the web editor for The Northerner and Norse Code Radio, he maintains, updates...