Leading scorer cares more about team success than personal gain
NKU men's basketball senior guard Eshaunte "Bear" Jones scored the College Sports Madness Atlantic Sun Conference Player of the Week for two consecutive weeks. The title is awarded each Monday nationally and is given to the player who has made the biggest contribution toward their team.
Jones currently averages 16 points a game, leading the Norse, and plays an average of 31 minutes a game. Making 43 percent of his shots throughout the season, he scored 21 points in the game last week against East Tennessee State University. He also has a total of 82 rebounds and 38 assists for the season.
He previously played Division I for Nebraska University and came to Northern Kentucky to be closer to his family. Jones has two kids, Eshaunte and Elyseana, three and two, respectively.
"I came here last year because of the location, closer to home," Jones said. "I've grown a lot being here mainly because the coaches talk to me, off the court, and to have someone there for you like that, helps on the court."
Eshaunte is one of only three seniors on a team of mainly freshmen. He is now 24, born in 1988 in Los Angeles, Calif.
"He's a really good kid," NKU head coach David Bezold said. "He's got a great sense of humor and very polite. He's more mature and like a big brother to the rest of them."
Jones has three things that inspire him on and off the court, according to him it can motivate him to do anything. God, his family and his friend Ronald who played basketball for a university in Indiana and collapsed and died while playing.
"God first," Jones said. "Those things are huge for me, those three things can always get me going in any aspect of my life."
Not only does Jones attend mandatory practices regulated for the team, he makes plenty of time to lift weights and condition on his own according to NKU Athletic Director Scott Eaton.
"I think that he is just a hard worker," Eaton said. "He works out more than anyone I've ever seen, he's always lifting and working out to make sure his strength and conditioning is where it needs to be."
As a Division II team, NKU never received any awards of this stature in their conference, according to Bezold. Jones was the first player to be awarded the men's basketball player of the week title.
"It means a lot to get this award," Jones said. "We've just built a foundation and we've started to win. It's a real privilege to learn and build off this."
Jones has had a basketball in his hands since age two when his older sister taught him how to play. His favorite childhood memory is scoring the buzzer beater in eighth grade to win his city's championship.
Being on this team means a lot to him and he loves to hang out with his teammates on and off the court, according to Jones.
"It's a family here," Jones said. "We have fun. When we're on the court, it's all work. But off the court we like to have fun and watch TV and play video games. It's a great team to be on."
Lately, Jones has reached and broken his career-high of 25 points. But according to Jones, winning is more important to him than his own achievements.
"As a person, he is one of the nicest young men I've ever been associated with," Eaton said. "He's very soft-spoken and mild-mannered. He's very selfless, what he does on the court is for the whole team, the team's four wins in the last two weeks are more important to him than the awards."
The team plays tomorrow at 7 p.m. against Lipscomb. NKU is overall 8-11 right now and is ranked sixth in the conference while the Bisons are ranked ninth. The team will return home Feb. 14 to face Florida Gulf Coast at 7 p.m.
About the Contributors
Brook Clifford, Sports Editor
Brook Clifford is a sophomore majoring in journalism with a minor in communication studies, who plans to graduate early in December of 2015. Brook has...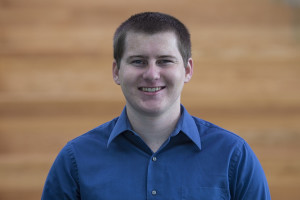 Kody Kahle, Web Editor
Kody Kahle is a senior at NKU studying computer information technology. As the web editor for The Northerner and Norse Code Radio, he maintains, updates...