Norse basketball makes SportsCenter top 10
Junior guard Chad Jackson had a put-back dunk against Kennesaw State University on Jan. 26, energizing the homecoming crowd of almost 5,000 people. The dunk was featured on SportsCenter's top 10 plays that same night as number 10.
"The fact that it's our first year in Division I makes it incredible on so many levels," Rick Meyers, NKU's first full-time sports information director from 1977-1986, said. "That shot literally came out of nowhere. You can usually see those kinds of things happening; most impressive dunk at NKU."
The KSU game ended in a win for the Norse and by the next day, the video of Jackson's dunk had over 200 shares on Facebook and now has over 2,000 views on YouTube.
"I mean, I'm not the type of guy who basks in it, but it's a great honor," Jackson, organizational leadership major, said. "It's something I'll keep with me for the rest of my life. Not a lot of people have the opportunity to say they made top 10 plays."
Making that kind of play and having it end up on ESPN will help everyone involved and all parts of the university, according to head coach Dave Bezold.
"The dunk itself was awesome," Sara Daughtery, Norse Force president and senior special education major, said. "I've never heard it so loud before in the student section. People were super pumped and everyone got on their feet."
Before that dunk, NKU was struggling offensively and having a hard time getting an open shot, according to Bezold. Senior guard Eshaunte Jones was the one to put up the shot before Jackson rebounded it.
"It was crazy and a great experience," Jackson said. "I don't even know why I went for the rebound, Eshaunte was making everything that night. But I'm glad I did. I was in the right place at the right time."
Jackson is averaging nine points, over five rebounds and is playing about 25 minutes in each game.
"This is huge for our school," Daughtery said. "It proves to everyone that our move to D-I was not only necessary, but we're ready for it. I was just so excited about the response from the community."
About the Contributors
Brook Clifford, Sports Editor
Brook Clifford is a sophomore majoring in journalism with a minor in communication studies, who plans to graduate early in December of 2015. Brook has...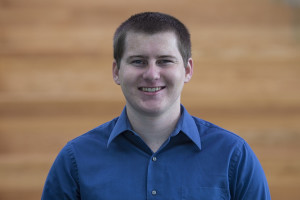 Kody Kahle, Web Editor
Kody Kahle is a senior at NKU studying computer information technology. As the web editor for The Northerner and Norse Code Radio, he maintains, updates...