Freshman impresses coach, teammates and conference
Tyler White is the new kid on the block from Lima, Ohio. A freshman guard on the NKU men's basketball team, White entered the starting line up about three weeks ago and was just awarded a Newcomer of the Week title from the Atlantic Sun Conference.
Since he's been starting and playing more, he has averaged 10.5 points a game. During the game on Jan. 26 he put 13 points on the board and contributed with steals, blocks and rebounds.
White is the first men's basketball player who has won the A-Sun weekly award. It is given to a freshman who has big games that week or plays exceptionally well.
"It's a great feeling, and coming into the season I didn't expect to get an award like that," White said. "I just wanted to come in, play my role and help my team get wins; but I was hitting open shots those few games and I've been playing pretty hard and working hard in practice."
On Jan. 11, against Lipscomb, White hit his careerhigh with 18 points. White now averages about 18.5 minutes per game.
"I'm just working hard in practice," White said. "I'm taking every opportunity my coach gives me and trying to make the best of it. I'm going to keep going hard."
When head coach Dave Bezold recruited him, he said that White was a little different than the other kids because he was multi-faceted.
"He was a tremendous scorer," Bezold said. "We call him a combo guard because he's able to shoot and play the point guard position. When he's hot and making shots he can shoot it and he's quick enough to go straight to the basket."
Many of the other freshman have also made appearances on the basketball court recently, including Nate Snodgrass, Jack Flournoy and John Staley. Snodgrass and Flournoy have contributed career-high points in double digits. All three average 10-20 minutes on the court per game.
"It's a great group, they work hard," Eshaunte Jones, senior organizational leadership major, said. "I've never been around a group of kids who work so hard to be good every day. Them doing that is tremendous, it'll pay off in the end."
Both White and Bezold have similar goals for their team, in focusing on the team as a whole and getting regular season wins.
"I want to win games, that's the main focus right now," White said. "But everything else that comes with it, I take it in stride and go on from there. I want to put NKU on the map."
According to Bezold, White has a future with the team but it is up to him to decide where he's going to go from here.
"He has to be willing and want to be a great player and he has the attributes to do that," Bezold said. "Tyler will decide how good he wants to be and we think he wants to be a great player, so talking about it doesn't get it done but we're expecting very good things from him."
The men's next home game is Feb. 14 at 7 p.m. against Florida Gulf Coast, which previously beat NKU 54-73.
About the Contributors
Brook Clifford, Sports Editor
Brook Clifford is a sophomore majoring in journalism with a minor in communication studies, who plans to graduate early in December of 2015. Brook has...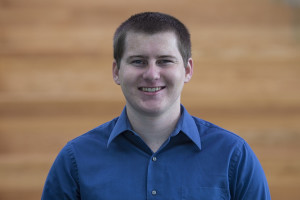 Kody Kahle, Web Editor
Kody Kahle is a senior at NKU studying computer information technology. As the web editor for The Northerner and Norse Code Radio, he maintains, updates...