Norse men and women work through D-I season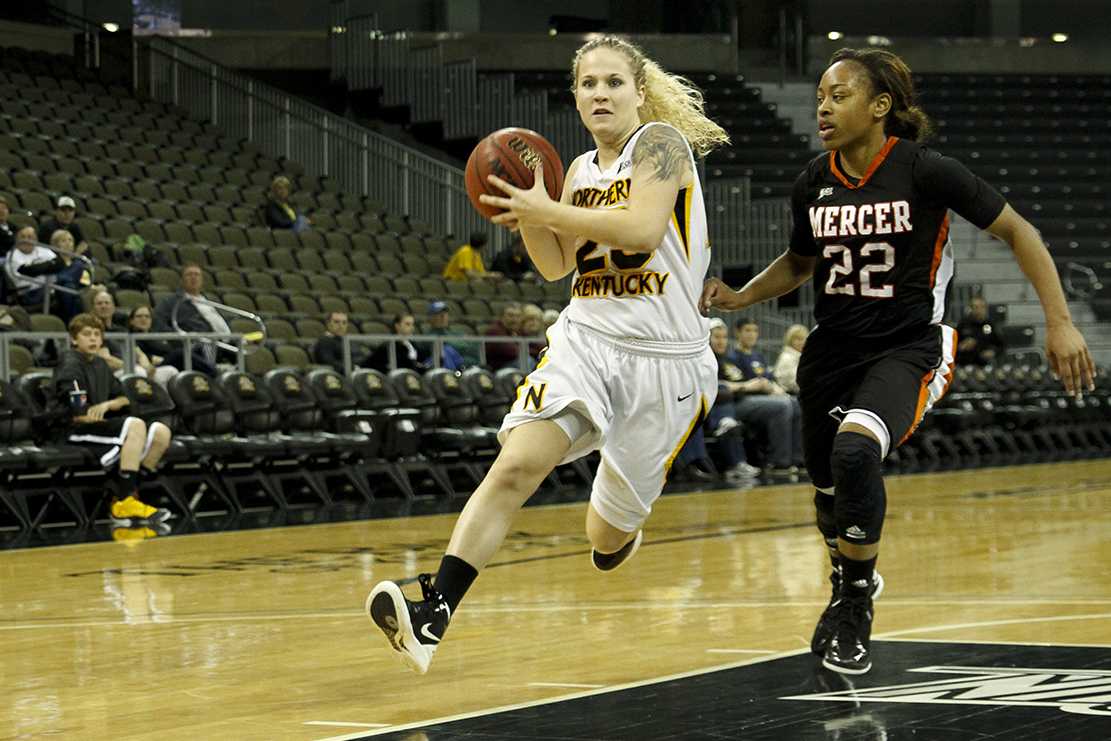 Women Saturday:
The women's team took control early, keeping Kennesaw State University to 11 points at halftime, while scoring 37 of its own. This was the first time the Owls and Norse have ever played each other. The final score was 65-49.
Senior guard Kayla Thacker led the team with 16 points. Senior forward Tiara Hopper finished with 11 points, seven rebounds and three assists. Freshman guard Christine Roush had 11 points, four rebounds and two assists. Senior center Ellen Holton added nine points, four rebounds, two blocks and one steal.
The final attendance for the women's game was 2,791.
The Norse is now 4-0 at home against A-Sun opponents and 0-4 against conference opponents on the road. The Owls now have a 0-8 record in the A-Sun conference and 4-16 overall.
Men's Saturday:
The men's team started out a little rockier with back and forth runs from both teams. The lead changed only twice. After that, the Norse held the lead for the rest of the game. The final score was 64-53.
Senior guard Eshaunte Jones was one point away from tying his career high, scoring 25 points. Jones had 26 points last game against Mercer. He was four of 11 from behind the arc, had four rebounds, three assists and five turnovers. Freshman guard Tyler White added 13 points. Junior guard Chad Jackson had 10 points, eight rebounds, three assists and two steals. Watson finished with 12 rebounds, three blocks and three steals.
The final attendance for the men's game was 4,716. Their next game will be at East Tennessee State University on tonight at 7 p.m.
Women Monday:
NKU's women's team suffered a loss to Mercer University with a final score of 67-77 Monday evening at The Bank of Kentucky Center. This was the first meeting between the Norse and the Bears. Mercer is ranked third in the Atlantic Sun Conference.
The Norse are 7-0 at home when leading at the half this season, however at the half of this game the Norse were down 25-32. Northern Kentucky is now 4-5 in the conference and 7-11 overall.  They now have a 6-2 record when playing at home.
Senior forward Tiara Hopper tied her career-high of 22 points against the Bears. She also had 10 out of NKU's 34 rebounds.  Freshman guards Rianna Gayheart and Christine Roush both scored eight points and had four rebounds apiece. Senior guard Jaimie Hamlet had a season high of 14 points, three rebounds and five assists.
The next women's game is on Feb. 2 at 2 p.m. against University of South Carolina Upstate. USC Upstate is ranked fourth in the conference and the Norse are ranked fifth.
About the Contributors
Brook Clifford, Sports Editor
Brook Clifford is a sophomore majoring in journalism with a minor in communication studies, who plans to graduate early in December of 2015. Brook has...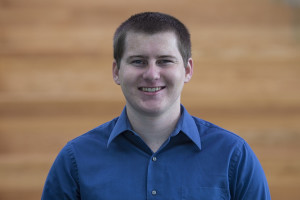 Kody Kahle, Web Editor
Kody Kahle is a senior at NKU studying computer information technology. As the web editor for The Northerner and Norse Code Radio, he maintains, updates...