Norse teams struggle in road trip to Florida
Northern Kentucky University men's and women's basketball teams recently returned to campus winless from a road trip to Florida against Atlantic Sun Conference opponents.
Men's team
The men's team (4-11 overall, 2-5 A-Sun) fell to the Stetson Hatters (9-10, 6-2 A-Sun) Jan. 17, 59-71 and the Florida Gulf Coast Eagles (13-8, 5-3 A-Sun) Jan. 19, 54-73.
In Deland, Fla. at the Edmunds Center, the Norse held a 31-27 lead at halftime, but Stetson's 57.1 shooting percentage in the second half proved to be too much for NKU, who finished the game shooting 40.4 percent from the field, 9-25 from 3-point range and turned the ball over 17 times. The Hatters scored 26 points off turnovers.
Junior guard Chad Jackson led the Norse with 15 points, eight rebounds and four steals. Senior guard Ethan Faulkner finished with 12 points, five assists and four steals.
In Fort Myers, Fla. at Alico Arena, NKU was unable to contain FGCU's senior guard Sherwood Brown, who finished with 29 points and 10 rebounds. The Eagles went on a 28-9 run in the first half and finished 12-for-27 from behind the arc. The Norse went 10-29 from 3-point range.
NKU was led by senior guard/forward Eshaunte "Bear" Jones and senior forward Ernest "Stretch" Watson. Jones finished with 22 points and seven rebounds. Watson recorded his second career double-double with 12 points and 10 rebounds.
The men's team will face the Mercer Bears on Jan. 24 at The Bank of Kentucky Center at 7 p.m. and then the Kennesaw State Owls Saturday, Jan. 26 at 7 p.m.
Women's team
The women's team (6-10 overall, 3-4 A-Sun) lost to the FGCU Eagles (15-5 overall, 8-0 A-Sun) Jan. 19, 50-79 and the Stetson Hatters (15-4 overall, 8-0 A-Sun) Jan. 21, 39-62.
While in Fort Myers Fla., the Norse went up against an Eagles team that recently broke an NCAA record with 22 3-pointers against A-Sun opponent East Tennessee State.  Similar to that game, NKU allowed FGCU to hit 15 out of 38 treys. The Norse trailed by 38 at one point and was never able to get back in the game.
Freshman guard Rianna Gayheart led the Norse with 18 points, three assists and five rebounds. NKU turned the ball over 19 times; which the Eagles capitalized on with 28 points off turnovers.
In Deland, Fla., the Norse kept the game close against Stetson in the first half, but was held to only 16 points in the second half. The Hatters forced NKU to turn the ball over 22 times, which led to 28 points off turnovers.
Junior guard Kayla Thacker led the Norse with nine points, six rebounds and two assists. Christine Roush had six points and three assists.
The women's next game will be against the Kennesaw State Owls Saturday, Jan. 26 in a doubleheader at 4:30 p.m. in The Bank of Kentucky Center.
About the Contributors
Stephen Wilder, Managing/Copy Editor
Stephen is a senior journalism major with an English minor and is entering his sixth semester with The Northerner. He has held different positions such...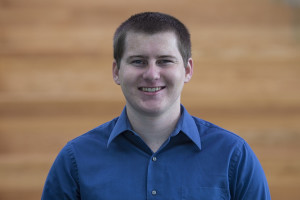 Kody Kahle, Web Editor
Kody Kahle is a senior at NKU studying computer information technology. As the web editor for The Northerner and Norse Code Radio, he maintains, updates...