Norse Basketball first half season recap
[imagebrowser id=12]
Photos by: Kody Kahle
Norse basketball has come a long way since Northern Kentucky State College men's program started in 1971 and the women's first season in 1974. NKSC kept growing until it became NKU and the basketball programs' steady success eventually led to the current Division I era.
Preseason polls predicted the Norse would struggle immediately after the move from Division II, but both programs have shown they can compete with teams of similar caliber.
The men's team (4-9) was off to a slow start, losing its first six games, but has stayed within striking distance in all but two games so far. One of those games was against the number fourth ranked team in the country at that time, the Ohio State Buckeyes.
The Norse traveled to San Diego for the first four games of the season. Head coach Dave Bezold said the team is so much different now and is surprised how much the team has grown since then.
"When we got to conference play, we [started] giving ourselves a chance to win every game," Bezold said. "I thought the road would be difficult. These guys have done a nice job mentally and the team is sticking together to fight through."
Atlantic Sun preseason rankings had the Norse (2-3 in conference play) picked to finish last in the conference in the coaches poll. NKU is currently ranked eighth out of 10 teams, ahead of Lipscomb and Kennesaw State, who are both 1-4 in the conference.
Senior forward/guard Eshaunte "Bear" Jones leads the Norse, averaging 13.6 points per game and is followed by junior guard Chad Jackson, who is averaging 8.9 points per game and has 23 steals for the season.
Bezold said when a team spends two months on the road and travels as far as it has, along with starting out 0-6, it can be really difficult.
"To these guys credit, they never stopped trying to get better," Bezold said.  "As a result, we've won a few games and we're in every game that we're playing."
NKU men's team recently passed the one million mark in all-time home attendance on Jan. 7, in the loss to East Tennessee State at The Bank of Kentucky Center.
The Norse's next match-up will be in Deland, Fla. against Stetson University, Jan. 17 at 7 p.m.
NKU women's team (6-8) also started off on the wrong foot, losing its first four games. After getting over the hump, the Norse won six out of its last 10 games. Besides losing to the Cincinnati Bearcats by 18 points the first game of the season, the women's team has also had a number of tight games with chances to win.
Women's head coach Dawn Plitzuweit said her players have competed in every game they have played so far and they have continued to improve throughout the season.
"That speaks volumes of who they are," Plitzuweit said. "I think our best days of playing are in our future."
A-Sun preseason women's basketball rankings had the Norse (3-2 in conference play) picked to finish seventh out of 10 teams in the coaches poll. NKU is now sitting at fourth place in the standings.
Junior guard Kayla Thacker is leading the Norse, averaging 11.7 points per game and has 28 steals for the season. Senior forward Tiara Hopper is averaging 10 points per game.
Plitzuweit said the fact that the players have improved is what the team is building upon, as well as learning about the team and the new opponents, since this is her first year as head coach and NKU's first year in the A-Sun.
"What we are trying to do right now is take the opportunity to look at the games in front of us and learn a great deal about them," she said. "Everything is new to us. Styles of play and our new personnel are different. So we are really spending time getting to know who we are playing against."
Plitzuweit said some of the challenges the team is facing are the level of athleticism in the conference, how to score against really athletic players and teams and how to slow them down.
The women's team will travel to Ft. Myers, Fla. on Saturday Jan. 19 to take on Florida Gulf Coast University at 7:30 p.m.
About the Contributors
Stephen Wilder, Managing/Copy Editor
Stephen is a senior journalism major with an English minor and is entering his sixth semester with The Northerner. He has held different positions such...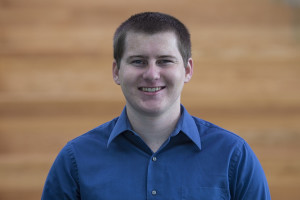 Kody Kahle, Web Editor
Kody Kahle is a senior at NKU studying computer information technology. As the web editor for The Northerner and Norse Code Radio, he maintains, updates...