Game-winning shot gives Norse first win
The Northern Kentucky University women's basketball edged out a thrilling 66-64 comeback win against Youngstown State University in its first home game of the season. The win marked the first victory at the Division I level and the first under new head coach Dawn Plitzuweit.
Freshman guard Christine Roush set a career high leading the team with 24 points. NKU was up by as many as 14 points in the first half, but a late 12-1 run by the Penguins helped close the gap before half. Roush's offensive surge in the first half helped her team hang onto the lead headed into halftime at 32-31.
Late in the second half, Youngstown State took an eight point lead with three minutes remaining and the game seemed out of reach for NKU. The Norse battled back and a combination of good shooting and missed free throws from the opposing team put them back in the game.
Junior guard Kayla Thacker hit an off-balance jumper with two seconds remaining to tie the game.
"We were really hoping it [Thacker's shot] would go in," Plitzuweit said. "Kayla is a kid that has really tried to put us on her back throughout the course of the first five games and didn't back down."
Youngstown State turned the ball over on an inbounds play and the Norse took over with a chance for a final shot with 1.7 seconds remaining. Roush inbounded the ball to a wide open sophomore Melody Doss, who was able to lay it in just as the clock ran out.
"Melody was saying look for me, and I was hoping the pass was there," Roush said. "And it was, and I got it there, and she made it. It was probably the most important assist in my life."
Doss scored six of her eight points in the second half and she scored the two most important points of the game.
"The inbounds play was open all game," Doss said. "It was open, and we stuck it. It was really exciting."
Since the Bank of Kentucky Center opened, no team has lost a home opener. That streak was in jeopardy when the Penguins took a big lead, but the Norse refused to back down. Coach Plitzuweit was very pleased with her team's resilience in the final minutes of the game.
"Some of it is that things fell into our lap at home," Plitzuweit said. "At the same time I thought our kids competed and they could've quit at the two minute mark. We were down, and they didn't, so I was really proud of the kids."
The Norse will travel to Springfield, Mo., on Saturday to face the Missouri State Bears.
About the Contributor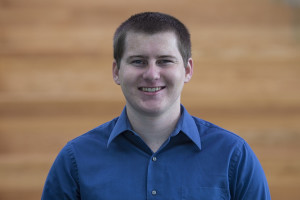 Kody Kahle, Web Editor
Kody Kahle is a senior at NKU studying computer information technology. As the web editor for The Northerner and Norse Code Radio, he maintains, updates...